Triclosan: Online resources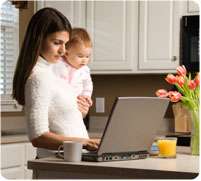 Beyond Pesticides began working on Triclosan and triclocarban in 2004. In 2008, we launched the Ban Triclosan Campaign with Food & Water Watch. The campaign is focused on creating the scientific framework for legally challenging FDA and EPA (read more about the two petitions), promoting the adoption of local ordinances for local governments and institutions (schools) to stop using Triclosan, and advocating for corporate responsibility to stop the use of this poison.
Other online resources:
We want to hear from you! Tell us want to have done or plan to do to help your community go Triclosan free.