Grow Your Own Organic Food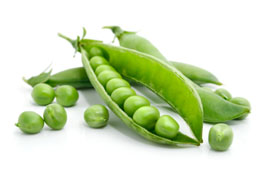 The joys of gardening
Growing your own food can be a transformative experience. Whether you live in the city and only have room for a few window pots of herbs, or you live in the country where you can set up a backyard garden to provide nearly all your produce needs, growing your own food organically is worth a try. There are classes and myriad books that discuss gardening organically at all scales. We printed this article on growing your own organic food in the Spring 2010 issue of Pesticides and You. These are just a few of the very important things to consider before starting.
Getting started
Soil testing- check for contaminants and nutrients before growing
Gardening products- make sure the products you are using are safe and organic
Composting at home-how to make your own fertilizer and not waste your kitchen scraps
Community gardens and farms- how to get involved if you do not have land of your own
Resources- where to go for more information on organic gardening
Soil testing
Before you jump in head first, there are a few things you should consider about your soil and the products you use in your garden. If you are growing in your yard, you should take a soil test to assess both the nutrients of your soil as well as any potential contamination. Unfortunately, many urban soils especially have lead contamination, and before growing anything edible, it is paramount that you test this. If there is reason to be concerned (if your land was previously an apple orchard, or there was pressure-treated wood installed at the site), you may also want to have an arsenic screening. Most state extension agencies have soil testing services that are very affordable. Request the "organic" recommendations for fertility, and make sure you specify which contaminant tests you want, as lead and arsenic scans are not usually standard procedure.
Once you have received the results, you may choose to amend your soil for a better nutrient balance. This may include adding lime to adjust the pH, adding compost for organic matter and nutrients, or adding other amendments such as gypsum. Make sure the products you add are not potentially contaminated. For example, many municipalities make grass clippings and other such products available for consumers. These often contain pesticide residues that can contaminate your garden. Bagged mulch may also be contaminated—try using your own grass clippings if you want mulch. If you purchase compost, make sure you know the source and the inputs, and if possible find out if it is from a certified organic producer (the national organic standards regulate the production of compost used on organic farms). Remember that you can also add fertility to your soil by making your own compost.
Don't be intimidated by these steps, but do be cautious that the soil and products you use to grow your food are indeed healthy.
Return to top

Gardening products
Some of the products you may need for your garden include seeds, potting soil, mulch, tools, fertilizer, compost, and any number of other things. For most small scale gardeners, pest problems can be contained with simple removal (scout the insects and remove them). Do not be fooled by products labeled as "safe" insecticides. In general, unless you can find these products on the listing of the Organic Materials Review Institute's (OMRI) list of approved substances (often products approved will say "OMRI approved" on their labels), they do not meet the organic standards. Sometimes it is because they contain inert ingredients that are not approved for organic use and may be toxic. This same caution applies to fertilizers and potting soil as well. One of the great things about gardening at home on a small scale is that you can often create all the fertilizer you need yourself through simple composting of kitchen and yard scraps. This way, you know exactly what is in your compost, and you don't have to purchase many "external inputs".
If you follow standard organic practices such as crop rotation and using compost, or even techniques such as row covers to keep out pests, you will probably be able to prevent any major pest problems. A garden is just like a mini farm, and the importance of crop rotation and cover cropping for control of disease and insects is not diminished just because of the garden's scale. If you do chose to use pest control products, be sure to purchase products that are OMRI listed. Gardening products are not and can not be labeled with the USDA organic seal. Instead, the OMRI listing is the closest thing to this seal for organic farming/gardening products. (For more information on labeling, visit our National Organic Standards page)
When buying seeds and seedlings, try to purchase from organic sources. Seeds and seedlings can be certified organic (unlike fertilizer, pesticides, and potting soil, for example). There are many seed catalogs that specialize in organic seeds and there is an enormous selection of plant varieties. Look for the USDA seal on seed packets. You can often purchase certified organic seedlings at a farmers' market in the spring from an organic farm.
You may have the desire to landscape your garden or build raised garden beds. Avoid using old railroad ties, utility poles, or other pressure treated wood when doing this. This wood is treated with toxic pesticides that can leach into your soil. Instead, use natural cedar (rot-resistant) or other untreated wood. For more information on toxic wood preservatives, please visit Beyond Pesticides wood preservative page.

Return to top

Composting at home
Composting at home is a great way to reduce your waste and turn your kitchen and yard scraps into valuable organic fertilizer for your garden and house plants. You can build your own compost bin, purchase a pre-made bin, or even start a worm composting bin in your house. Read the Beyond Pesticides how-to fact sheet on composting. For information on worm composting, which is a great way to compost if you are in an urban environment (and fun for kids!), we recommend the book Worms Eat My Garbage: How to set up and maintain a vermicomposting system by Mary Appelhof.
Return to top

Community gardens and farms
Many urban areas have community gardens where you can get your own plot if you do not have land by your residence. Community gardens in some urban environments have transformed the landscape and the community itself. Read about some community gardens in New York City from Beyond Pesticides' Pesticides and You. If you want to get your hands dirty but do not have the space or the desire to start a garden, see if there are any community-supported farms near you that could use your helping hands on weeding or other projects. This way you may get some experience growing before you start doing it on your own.
Return to top

Resources
Browse the local bookstore for more information on organic gardening at the scale you want to attempt. Check out our factsheet on planning an organic garden, and composting.
For a compilation of organic gardening resources, visit the National Agricultural Library's site.
The Master Gardener classes offered throughout the country by extension agents provide a good introduction to gardening. However, they do not necessarily always focus on organic practices. If you are looking to expand your knowledge of gardening, it is worth taking a master gardener class, but keep this in mind and look for a class on organic gardening if possible.
Return to top