Regulatory Issues Maintaining Important Protections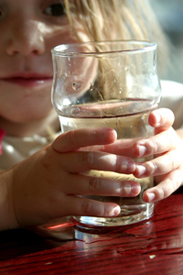 Before the Clean Water Act was enacted in 1972, the Potomac River and other notable rivers in the U.S. were cesspools of sewage and industrial pollution. The Clean Water Act affords waterways across the country important protections against indiscriminate pollution from industrial and some agricultural sources, so that waterways are cleaner and safer for drinking, boating, fishing, and swimming. However, according to available data, over 50 percent of waterways in the U.S. are contaminated with pollutants, including pesticides, which exceed federal standards.
The U.S. Environmental Protection Agency's (EPA) Office of Water sets water quality standards that are aimed to protect human health from water contaminants, including pesticides, under the Clean Water Act. Standards include benchmarks for acute and chronic exposures for the most sensitive populations (children, pregnant women) for contaminants that may be found in surface or ground water sources of drinking water. Unfortunately, water quality criteria for surface water are set for only handful pesticides.
EPA has been criticized by the USGS' National Water-Quality Assessment Program (NAWQA) for not setting water quality benchmarks for pesticides. Standards are not yet established for many pesticides, mixtures and breakdown products are not considered, the effects of seasonal exposure to high concentrations have not been evaluated, and some types of potential effects, such as endocrine disruption and unique responses of sensitive individuals, have not yet been assessed. Currently, 56 percent of streams sampled have one or more pesticides in water that exceed at least one aquatic-life benchmark. Agricultural streams located in the Corn Belt (Illinois, Indiana, Iowa, Nebraska, Ohio, and parts of adjoining States) and the Mississippi River Valley account for most concentrations that exceed benchmarks.
Drinking Water
Drinking water standards are legally enforceable standards that apply to public water systems and strive to limit the levels of contaminants in drinking water. Exceeding benchmarks means that aquatic life and human health may be at risk from continued exposures. However, despite these new benchmarks, pesticide contamination continue to plague U.S. waterways since oversight and enforcement are lacking at both federal and state levels. A USGS survey analyzing water from nine selected rivers used as a source for public water systems, found that low levels of certain synthetic chemicals remain in public water supplies after being treated in selected community water facilities, while more than 20 percent of private domestic wells sampled nationwide contain at least one contaminant at levels of potential health concern.
National Pollutant Discharge Elimination System (NPDES) Permits for Pesticides in Water

In January 2009, the Sixth Circuit Court of Appeals ruled in National Cotton Council v. U.S. Environmental Protection Agency that pesticide applications are required to be 'permitted' under the CWA's National Pollutant Discharge Elimination System (NPDES). The provision is intended to supplement the less protective label requirements under FIFRA, which does not evaluate the unique characteristics, local conditions, and specific sensitivities associated with pesticide discharges into surface waters. Even though the permit does not prevent pesticide residues from entering aquatic environments, it can help authorities monitor where and when pesticides enter these environments. Additionally, this permitting process encourages pesticide users to seek alternative approaches to pest management if their current methods are going to contaminate nearby sources of water.

Despite this, industry and special interest groups have been hard at work In Congress lobbying lawmakers to negate a court order decree that provides protections for U.S. waterways from pesticide discharges.

For more information, read our factsheet, Clearing up the Confusion Surrounding the New NPDES General Permit.