Be Triclosan-Free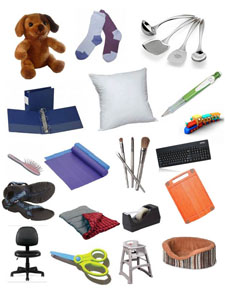 Concerned about the ingredients in your favorite products? Since antibacterial products available to consumers are no more effective at getting rid of germs and bacteria than regular products in their category, you should forego the "antibacterial" label. Choose soaps, hand sanitizers and other personal care products that do not contain Triclosan. Before you buy, be sure to check the label to make sure toxic ingredient like Triclosan are not formulated in your products. See the list of some of the products that contain Triclosan to make sure your product is not listed. If you are not sure, contact the manufacturer or Beyond Pesticides.
Pledge to be Triclosan-Free
You can pledge to keep your products, home and body Triclosan-free by signing the Pledge to Stop Using Triclosan. With this pledge to agree to not buy products that contain Triclosan and support efforts to take toxic ingredients out of consumer products. Sign the Pledge here. Other ways to make a difference include:
Tell your family and friends about the dangers of Triclosan and other toxic ingredients in their products and ask them to sign the pledge
Ask the manufacturer of your favorite product to sign the company pledge to go Triclosan-free.
Ask your local retailer to stop selling Triclosan products. Customize this sample letter to take to your local supermarket, drugstore or beauty counter.
For more ways to get involved, visit Take Action.
Triclosan-Free Signatories and Products
Ecco Bella and CleanWell Company are part of a growing list of companies that have pledged to not use Triclosan in their products. These companies have signed the Triclosan-free pledge to stop the use and/or sale of Triclosan-containing consumer products (non-prescription) and recognize the harm posed to human health and the environment by Triclosan. The signatories all provide Triclosan-free personal care products, ranging from hand sanitizers to lip balm.
See the full listing of signatories.
CleanWell Founder Larry Weiss, MD, talks Triclosan
Dr. Weiss talks about how Triclosan affects people and the planet and how the nation's notion of hygiene should shift.