The 34th NPF Speakers

Models for sustainable and organic strategies to protect ecosystems, pollinators, and waterways
The 34th National Pesticide Forum
Portland, ME
April 15-16, 2016
Schedule of Events
Schedule is preliminary only and subject to change.
Friday, April 15
[Click below for speaker bios]

Saturday, April 16
8:00-8:30am - Continental Breakfast and Registration
8:30-8:45am - Welcome
8:45-9:25am: Keynote: Aaron Blair, Ph.D.
9:30-10:00am: Keynote: Jonathan Lundgren, Ph.D.
10:15-11:00am: Environmental Health and Law Panel

11:15am-12:45pm - Workshop Block 1 (see below)
12:45pm-2:45pm - Lunch and Keynotes
2:45-3:45pm - Panel: Organic Management Approaches and Cutting Edge Alternatives
4:00-5:30pm - Workshop Block 2 (see below)
5:45-7:00pm - Dinner
7:00-10:30pm - Keynotes and Reception

Workshop Block 1
Environmental Health and Pesticides
Pollinators and Pesticides
Protecting Waterways
Organic Pest Management
Workshop Block 2
Organizing for Local Policy Change
Organic Standards, Seeds and Supplies
Ecological Tick Management
Biodiversity, Ecology and Soil Health
---
Full List of Speakers
Speakers in alphabetical order. List is preliminary only -please check back as we continue to update this list.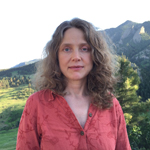 Rella Abernathy, Ph.D. is the Integrated Pest Management Coordinator for the City of Boulder, Colorado. Boulder was one of the first cities to adopt an IPM policy and neighbor notification ordinance for pesticide applications. Boulder has nearly 100 urban parks and over 47,000 acres of open space land. The city has reduced pesticide use substantially since the adoption of its first IPM policy in 1993 with the goal of reduction and elimination of pesticide use whenever possible. Rella became the IPM Coordinator for the City of Boulder in 2009. Her background is in entomology and she worked at the EPA's pesticide program on sustainable agriculture and pesticide reduction policy.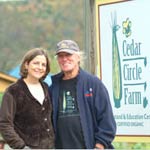 Will Allen and Kate Duesterberg, farm managers of Cedar Circle Farm. Both together and separately, Kate Duesterberg and Will Allen have many years of involvement in the field of sustainable agriculture. Will has taught anthropology and agriculture at the university level and has also farmed his entire life. He was one of the pioneers of organic farming in California and helped start the certification program through the California Certified Organic Farmers Organization. In 1990, Will founded the Sustainable Cotton Project, a non-profit organization dedicated to helping cotton growers transition to organic production, and working with cotton companies to encourage them to purchase and use organic cotton in their manufacturing processes. He is known throughout the U.S. and in other parts of the world as an expert on organic cotton. For three years, Kate served as managing director for the Sustainable Cotton Project as well. After graduate school, Kate worked with farmers in the Midwest as an organizer with a non-profit group called the Illinois Stewardship Alliance to advocate for legislation at the state and federal levels that would benefit small, family farmers and encourage a transition to sustainable techniques. She worked for Rural Vermont for one year before moving to the College of Agriculture at the University of Vermont, where she helped organize the UVM Center for Sustainable Agriculture and served as its program coordinator for eight years, and worked with the Women's Agricultural Network. Currently, Will serves on the policy and advisory board of the Organic Consumers Association, and Kate is currently a board member for the Northeast Organic Farming Association of Vermont. Kate and Will remain active in food politics.
Margie Alt is the executive director of Environment America and the Environment America Research & Policy Center. Margie oversees all aspects of the organization, including policy and strategy development for major campaigns; building the organization's membership, visibility and field power; and recruiting and training of staff and activists. Under Margie's direction the Environment America federation has grown to include 29 state-based groups, nearly 100 professional staff, and more than 1 million members, donors, activists and allies in all 50 states. Margie has spearheaded the federation's recent efforts to secure a commitment from President Obama to cut global warming pollution from power plants; push the EPA to protect the drinking water of 117 million Americans; and win designation of protected national monuments in the San Juan Islands in Washington State, Chimney Rock in Colorado, and the Rio Grande del Norte in New Mexico. Prior to the launch of Environment America, Margie spent 25 years helping to build U.S. PIRG and the state PIRGs (Public Interest Research Groups). While at PIRG, she oversaw efforts that led to the passage and implementation of Renewable Energy Standards in over 20 states, restoration of protections to national forests, passage of state and federal ethics reforms, defense of the public's right to know about toxic chemical exposures, and protections for local parks and beaches. Early in her career, Margie successfully directed MASSPIRG's statewide campaign to establish the nation's first Toxics Use Reduction Law in 1989. Over the years she also served as national field director for U.S. PIRG, campus organizing director for MASSPIRG and citizen outreach director for Florida PIRG. A graduate of Yale College, Margie lives in Somerville Massachusetts.
Jeff Barnum is CLF's Great Bay-Piscataqua Waterkeeper, working to address water quality issues throughout the Great Bay estuary. Jeff comes to the position with great knowledge of the estuary, having served as president of the Coastal Conservation Association of NH (CCA), where he focused on the health of New Hampshire's estuarine ecosystems. As a recreational fisherman who has fished Great Bay and the Piscataqua River, Jeff has witnessed, first-hand, negative changes in the estuary caused by water pollution, such as the loss of eelgrass habitat. Jeff also has an extensive history of civic engagement. With CCA, he played a leading role in establishing an oyster shell recycling program – collecting oyster shells from area restaurants and the public to establish new oyster beds in Great Bay for their water quality and habitat benefits. While living in New Vineyard, Maine, Jeff was an accomplished woodsman and chaired the town's board of selectman. He also has engaged in legislative advocacy on forestry practices and transportation issues – advocacy work that was recognized by the Natural Resources Council of Maine – and was an appointee of Governor Angus King to Maine's Advisory Committee on Radioactive Waste. He continues to serve on the boards of CCA NH and Great Bay Trout Unlimited.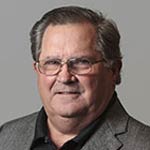 Aaron Blair, Ph.D., is chair of the International Agency for Research on Cancer (IARC) Working Group, a branch of the World Health Organization that announced its finding that one of the world's most popular pesticides, glyphosate (Roundup), is a human cancer causing agent based on laboratory animal studies. He ran the National Cancer Institute's Occupation Studies Branch and is the author of over 450 publications on occupational and environmental causes of cancer. He has received the National Institutes of Health (NIH) Director's Award, the PHS Special Recognition Award, NIH Merit Award, the DHHS Quality of Work Life Award, the University of North Carolina H.A. Tyroler Distinguished Alumni Award, the John Goldsmith Award for Outstanding Contributions to Environmental Epidemiology from the International Society for Environmental Epidemiology, and The Harriet Barr Distinguished Alumnus Award from the Public Health Alumnus Association of the University of North Carolina and the NIH Director's Award for the Deepwater Horizon Gulf Oil Spill Study. He has served on numerous review groups for IARC, EPA, and other agencies and organizations.
John Bochert started his working career as a performing musician and entertainer.  After running his own natural food business, he became involved in the green industry and has been working as a lawn and garden specialist at the retail level since 1991.  Beginning in 2013, John has been working at Eldredge Lumber and Hardware, a large family owned full service hardware store in York, Maine.  His mission at the store is to transition the lawn and garden department to organic methods and products according to the wishes of owner Scott Eldredge.  Both he and Scott were closely involved with helping to pass Ogunquit, Me.'s pesticide ordinance, and continue to phase out chemicals in favor of organics.  John lives with his wife, their dog and five cats on their massive 2.6 acre estate in Cape Neddick , Maine. Feel free to contact him at [email protected]
Lori Ann Burd, J.D., is the environmental health director at the Center for Biological Diversity. She directs the Center's efforts to protect humans and all other species from the harmful effects of toxic substances. She earned her B.A. at Colorado College and her J.D. at Lewis and Clark Law School. Before joining the Center she worked as a staff attorney and campaign manager for the Portland-based nonprofit Bark to protect forests, rivers and wildlife, then as a contract attorney for National Wildlife Federation, focusing on mountaintop-removal coal mining and tar sands pipelines, and the Center for Food Safety, where she focused on pesticides and genetic engineering. She sits on the boards of NEDC and the Crag Law Center.

Mary Cerullo is the associate director at the Friends of Casco Bay. She is responsible for their publications, public relations, and educational outreach. She works with communities on BayScaping, an education program on environmentally-friendly lawn care. She developed the Casco Bay Curriculum, creating classroom activities that use our water quality monitoring data and other research efforts. Mary is an award-winning author of 21 non-fiction children's books on the ocean, as well as a handbook for teachers on using children's literature in the science classroom. She has more than forty years of experience as a science translator and has developed education materials for NASA, the National Science Foundation, NOAA, the New England Aquarium, and others.
Ron Circe is the manager of Banshee Reeks Nature Preserve in Leesburg, VA. He received a B.S. and M.S. in Ecology from Texas A&M in 1976 and 1980, respectively. Ron worked as research scientist for USGS for 20 years. He has had over 50 scientific articles published and owned environmental consulting companies in Texas and Virginia.  He worked on a PhD at Antioch University and was the manager of 700+ acre nature preserve in Loudoun County, VA for 15 yrs. He has served as Adjunct faculty at Shenandoah University, George Mason University, Virginia Tech, and Oregon State. 

Caroline Cox is research director at the Center for Environmental Health in Oakland, CA. Previously she served as staff scientist at the Northwest Coalition for Alternatives to Pesticides. Prior to working at NCAP, she had nearly ten years experience as a senior research assistant at Oregon State University where she conducted research on the biological control of agricultural weeds. Caroline serves as a public interest representative to the U.S. EPA's Pesticide Program Dialogue Committee. She also serves on the Board of Directors of Beyond Pesticides. She writes and speaks regularly as a national expert on the toxicity of and alternatives to pesticides.
Fred Dillon has been recently involved in helping to establish the City of South Portland's Pesticide Use Ordinance and has worked for over 25 years in various professional capacities to protect water resources. He began his career with the Falmouth Water Pollution Control Department where he was employed for 15 years. During this time he received an undergraduate degree in Environmental Studies from the University of Southern Maine. Fred then worked as a graduate research assistant for 2½ years on a microbial source tracking (MST) project at the Wells National Estuarine Research Reserve while completing the Community Planning & Development Program at the Muskie School of Public Service. Following the MST project, Fred was employed for six years as a Project Manager on dozens of watershed restoration initiatives for the environmental consulting firm FB Environmental. Fred currently works as the City of South Portland's Stormwater Program Coordinator where he oversees compliance with state and federal stormwater regulations and urban stream restoration efforts.

Paula Dinerstein is senior counsel for Public Employees for Environmental Responsibility (PEER) and an attorney with over 18 years of experience. Prior to joining PEER, she clerked for a federal district court judge in Washington DC and then practiced with small public-interest oriented law firms. Her work included representation of States and advocacy groups in energy and environmental matters, including recovery for overcharges by oil companies for use in state energy conservation programs, challenges to EPA pesticide registrations, challenges to hydroelectric licenses, and litigation concerning regulations which weakened the federal organic food standards. She serves on the Board of Directors of Beyond Pesticides.
Nathan Donley, Ph.D. works with the Environmental Health program at the Center for Biological Diversity on issues surrounding the increasing exposure of both people and wildlife to toxins. Before joining the Center, he worked as a scientific researcher in the Oregon Center for Research on Occupational and Environmental Toxicology, studying the links between exposure to environmental toxicants and cancer. He holds a doctoral degree in cell and developmental biology from Oregon Health and Sciences University.
Niaz Dorry - Following her work on environmental justice issues as a Greenpeace toxics campaigner, Niaz began working with small-scale, traditional, and indigenous fishing communities in the U.S. and from around the globe as a Greenpeace oceans and fisheries campaigner. She then went on to work independently on advancing the rights and ecological benefits of the small-scale fishing communities as a means of protecting global marine biodiversity.  Time Magazine named Niaz as a Hero For The Planet for this work. Niaz' work and approach have been noted in a number of books including Against the Tide, Deeper Shade of Green, The Spirit's Terrain, Vanishing Species, The Great Gulf, Swimming in Circles, A Troublemaker's Teaparty and The Doryman's Reflection. She is a graduate of the Rockwood Leadership Program's Leading From Inside Out. At the core of her approach is Niaz' belief that as movements we are "Stronger Together," which is why she serves a diverse, cross-cutting set of organizations in various capacities including the National Family Farm Coalition, Granite State Fish, LocalCatch.org, American Sustainable Business Council, and Food Solutions New England.
Jay Feldman is a cofounder of the organization and has served as its director since 1981. Jay dedicated himself to finding solutions to pesticide problems after working with farmworkers and small farmers through an EPA grant in 1978 to the national advocacy organization Rural America (1977-1981). Since that time, Jay has helped to build Beyond Pesticides' capacity to assist local groups and impact national pesticide policy. He has tracked specific chemical effects, regulatory actions, and pesticide law. He is very familiar with local groups working on pesticides and has helped develop successful strategies for reform in local communities. His work with media has helped to bring broader public understanding of the hazards of pesticides. Jay has a Masters in urban and regional planning with a focus on health policy from Virginia Polytechnic Institute and State University (1977), and a B.A. from Grinnell College (1975) in political science. In September 2009, U.S. Department of Agriculture Secretary Tom Vilsack appointed Jay to the National Organic Standards Board (NOSB), where he completed a 5 year term in January 2015.
Jim Gerritsen is an organic farmer who has owned and operated Wood Prairie Farm in northern Maine for 38 years. Wood Prairie Farm has been a MOFGA-certified organic farm since 1982. The Gerritsens are focused on the production of organic early generation Maine Certified Seed Potatoes, seed crops, vegetables and grain. In addition to farming, Jim has been active in the organic community with NGOs for four decades. He co-founded and now serves as President of the national farmer-run membership trade organization, Organic Seed Growers and Trade Association (OSGATA), which acted as lead plaintiff in the landmark organic community Federal lawsuit, OSGATA et al v. Monsanto. OSGATA's mission is to develop, promote and protect the organic seed trade and its farmers. In the past, Jim served as President of the educational and research NGO, Organic Seed Alliance (OSA) in Washington State. Additionally, he served for over twenty years on the Certification Committee of Maine Organic Farmers and Gardeners Association (MOFGA), and helped pass the State of Maine's GMO Labeling law, the second such law passed in the United States. He is a member of the Board of Directors of the 80-year-old Direct Gardening Association. Jim has served for many years on the Steering Committee of the local St John-Aroostook Resource Conservation & Development Council, formerly an arm of the US Department of Agriculture (USDA). He has been a frequent speaker at farmer conferences in the United States and beyond. Jim has cooperated in numerous on-farm research trials with scientists, including those from the USDA Agricultural Research Service (ARS) and the University of Maine. He serves as an advisor to the UMO Northern New England Organic Bread Wheat Project. In October 2011, Jim was named as one of '25 Visionaries Who Are Changing the World' by Utne Reader magazine. In January 2014, Jim was a participant in the week long Agrarian Elders Gathering held in Big Sur, California. The Gerritsens reside on their farm in the Aroostook County town of Bridgewater with their four children.
Donna Herczeg
- After a neighbor's lawn pesticide drift exposed Donna's yard, dogs and bees to a toxic chemical cocktail, she discovered public officials offered no recourse or protection. Since that time she has fought at the state and municipal levels for her rights to protect her family, neighborhood, and all urban wildlife from the insidious dangers posed by pesticides, through activism. She is a citizen scientist for the UoM, Maine Bumble Bee Atlas, and the Maine Butterfly Survey, which document the abundance and diversity of these important pollinators. Donna is an active member of the Portland Protectors, a grassroots group dedicated to passing a pesticide ordinance for the city of Portland. She is also a member of Portland Pollinators Partnership, a group advocating the use of native plants and pollinator corridors, a proud member of Beyond Pesticides, and an urban organic gardener.
Jon Hinck
is a Portland City Councilor and Chair of the Energy & Sustainability Committee. He is also a lawyer in private practice representing consumers and workersin cases involving corporate wrongdoing, consumer fraud and environmental harm. He served in the Maine Legislature from 2007 to 2012 where he chaired the Energy, Utilities & Technology Committee. He was previously staff attorney with the Natural Resources Council of Maine working for clean air and water and safe products. In 1979, Jon was a Co-Founder of Greenpeace USA, where he initiated the Toxics Project and went on to lead Greenpeace International's worldwide campaigns for the environment. At other times he was Acting Attorney General for the Republic of Palau, the manager of a first-runmovie theater and an English teacher in Iran. He is a graduate of the University of Pennsylvania and has a law degree from the University of California, Berkeley.
David Homa is an ecological landscaper and a certified Permaculture designer  in Southern Maine. With a concentration on creating restorative, diverse, and resilient landscapes, David has worked with farms, schools, and homeowners throughout Maine.  He resides in a forest garden setting with over 300 edible and medicinal  perennials plants at his homestead Otisfield, Maine.
Mike Horn is the retired chair of the Ogunquit Conservation Commission (OCC). As chair, Mike was instrumental in guiding the commission to advocate passing the initial ordinance prohibiting pesticides on public property, and then, a few years later, prohibiting the use of pesticides on public and private property for turf, landscape, and outdoor pest management activities.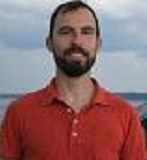 Andy Jones is the Toxics Action Center community organizer for Maine and New Hampshire. He is working out of the Portland office to help communities clean up and prevent pollution. Andy was born and raised in Maine. He has a BA in Sociology from Hunter College and an MBA from Baruch College.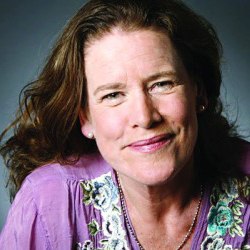 Kailuani Lee brings to the writing and acting of A Sense of Wonder and Can't Scare Me, the story of Mother Jones more than 35 years of experience in theatre, film and television. Ms. Lee has starred in over a dozen plays on and off-Broadway. She has been nominated for the Drama Desk Award on Broadway and has won the OBIE Award for outstanding achievement off-Broadway. A Sense of Wonder, which is written, produced, and performed by Kaiulani Lee, is the story of Rachel Carson's  love for the natural world and her fight to defend it. It is the story of the extremely private Ms. Carson thrust into the role of controversial public figure with the publication of Silent Spring. This powerful one-woman, two-act play brings to life on stage Ms. Carson's passionate message on the adverse health and environmental effects of pesticides, just as these toxic chemicals were becoming an increasingly common part of modern life.
George Leventhal is serving his fourth term as an at-large Democratic member of the Montgomery County Council, in Maryland. As Council President, Mr. Leventhal was the lead sponsor of the landmark ordinance, Bill 52-14, that protects children, pets, wildlife, and the wider environment from the hazards of unnecessary lawn and landscape pesticide. He wrote and championed the legislation, which restricts cosmetic pesticide use on lawns throughout the county –which is now the largest jurisdiction in the U.S. to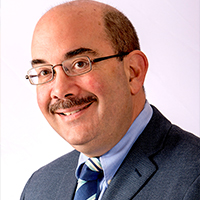 do so on both private and public property. Councilmember Leventhal has also championed access to health care for the uninsured, housing for the homeless, green buildings, mass transit and clean energy during his time in office. Prior to his election to the County Council, he served as Chairman of the Montgomery County Democratic Central Committee and as Legislative Director to U.S. Senator Barbara A. Mikulski (D-MD). He chairs the Council's Health and Human Services Committee, which is responsible for programs affecting the sick, the poor, the elderly, the homeless, the disabled, the mentally ill, and abused and abandoned children, as well as libraries and the arts and humanities. He also serves on the Planning, Housing and Economic Development committee which oversees zoning and master plans among other topics.
Jonathan Lundgren, Ph.D.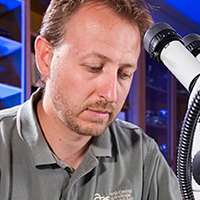 , has been a Senior Research Entomologist and Lab Supervisor for the Agricultural Research Service (ARS) in South Dakota. Until recently, Dr. Lundgren has worked for the United States Department of Agriculture (USDA) for eleven years with great success, and his cutting edge research has drawn national attention and international recognition. In April 2015, Dr. Lundgren published a study in The Science of Nature demonstrating that clothianidin, a neonicotinoid seed treatment, kills monarch butterfly larvae in the laboratory. On August 3, 2015, USDA imposed a 14-day suspension against Dr. Lundgren for submitting the Science of Nature study and for a paperwork error in his travel authorization for his invited presentation about his research to a panel of the National Academy of Sciences, as well as to a USDA stakeholder group, the Pennsylvania No-Till Alliance. Previously, Dr. Lundgren filed a complaint of violations of USDA Scientific Integrity Policy with the Scientific Integrity Office stating that allegations of his misconduct stemmed from ulterior motives. Read about Dr. Lundgren's plight in the Washington Post articles, Was a USDA Scientist Muzzled Because of His Bee Research?, and Whistleblower Might Add to His Complaint Against Agriculture Department.
Erin MacGregor-Forbes is former president of the Maine State Beekeeper's Association (MSBA) and current Chairman of the Eastern Apicultural Society, Erin is also an EAS Certified Master Beekeeper.  She and her business partner Cindy Bee manage 150+ colonies in Portland and Jefferson, Maine for honey and nuc production. Erin focuses her teaching on sustainable bee management, IPM strategies, and overwintering nucleus colonies. Erin's passion is working with the bees own instincts and behaviors to create thriving colonies, and communicating those concepts to the human beekeepers who want to help their colonies maximize their potential.
Lani Malmberg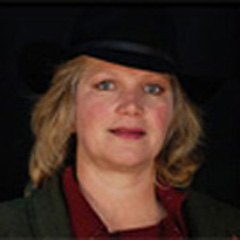 grew up in a cattle ranching family. While in graduate school studying weed science, Lani got the idea to offer a goat grazing service for those who did not want to spray chemicals for weed management. She has grown her business, Ewe4ic Ecological Services, to 1,200 cashmere goats, working for governments and private landowners for noxious weed control, fire reduction, re-seeding, watershed management, and land restoration. The company also offers noxious weed mapping and inventory. Ms. Malmberg owns no land, and considers herself a 'gypsy' goat herder, working in 10 western states. She also serves on the Board of Directors of Beyond Pesticides.
Mary Ann Nahf is chair of the Harpswell Conservation Commission. Harpswell is an island community with 216 miles of shoreline. Since 2004, through a combination of educational programs and ordinances residents have reduced polluted runoff into Casco Bay. In 2009 the Board of Selectmen were the first to take the pledge to "Minimize the use of pesticides and other things that pollute our waters" The pledge applied to town properties and residents signed cards "taking the pledge" for their own properties. In 2013 a ban on the use of chemical fertilizer in the shoreland zone was enacted. And the Commission produced the Resident's Conservation Guide to Casco Bay. One month ago residents unanimously voted to prohibit the use of pesticides that affect aquatic invertebrates and pollinators.
Kristin Ohlson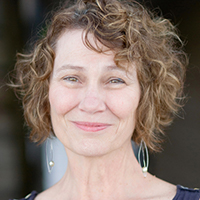 is the author of The Soil Will Save Us: How Scientists, Farmers and Foodies are Healing the Soil to Save the Planet, which looks at the work of pioneering scientists and agriculturalists to develop land management practices that respect and support nature. Ohlson is an independent journalist who has published articles in the New York Times, Smithsonian, Discover, Gourmet, Oprah, and many other publications. Her magazine work has been anthologized in Best American Travel Writing and Best American Science Writing. Ohlson is a general-interest journalist, writing on topics ranging from proton decay to the pleasures of getting lost in Afghanistan. She has a special interest in writing about science, particularly in turning complex subjects into narratives that ordinary people read with relish. She lives in Portland, Oregon.
Tao Orion
is a permaculture designer, teacher, homesteader, and mother living in the southern Willamette Valley of Oregon. She is the author of Beyond the War on Invasive Species: A Permaculture Approach to Ecosystem Restoration. She teaches permaculture design at Oregon State University and at Aprovecho, a 40-acre nonprofit sustainable-living educational organization. Tao consults on holistic farm, forest, and restoration planning through Resilience Permaculture Design, LLC. She holds a degree in agroecology and sustainable agriculture from UC Santa Cruz, and her interest in restoration was piqued when studying botany, wildcrafting, and herbalism at the Columbines School of Botanical Studies in Eugene, Oregon. She has a keen interest in integrating the disciplines of organic agriculture, sustainable land-use planning, ethnobotany, and ecosystem restoration in order to create beneficial social, economic, and ecological outcomes. When she is not writing, she is busy keeping up with her toddler and wrangling a diverse array of plants and animals on her 6.5-acre homestead, Viriditas Farm.

Chip Osborne is a nationally renowned organic turfgrass expert and a professional horticulturist with 35 years experience in greenhouse production as the former owner and operator of Osborne Florist & Greenhouse in Marblehead, MA. Founder and President of Osborne Organics (Marblehead, MA), has over 10 years experience in creating safe, sustainable and healthy athletic fields and landscapes, and 35 years experience as a professional horticulturist. As a wholesale and retail nurseryman he has first hand experience with the pesticides routinely used in the landscape industry. Personal experience led him to believe there must be a safer way to grow plants. His personal investigation, study of conventional and organic soil science practices, and hands-on experimentation led him to become one of the country's leading experts on growing organic turf. Chip is a Beyond Pesticides board member.
Nancy Ostiguy, Ph.D.

is an associate professor of entomology at Penn State University. She has various interests in sustainable and organic agriculture. Her current research includes pollinator health, environmental consequences of pest control strategies, including non-pesticidal approaches to pest control, pesticide residues in food and other products, risk communication, and sub-lethal effects of pesticides on non-target organisms.  She has over a dozen publications relevant to this area of study. She is also currently working on exploring the relationship between native bees and native plant distribution along with other factors influencing native bee populations and their role in agroecosystems and natural ecosystem pollination.
U.S. Representative Chellie Pingree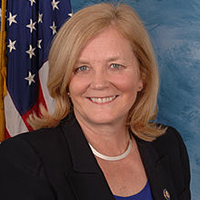 has worked hard all her life—as Maine Magazine wrote, "Pingree can work hard. Give her any job—chopping wood, planting a garden, canning vegetables, raising children, rewriting the U.S. Farm Bill—and she's your woman." Rep. Chellie has lived on the offshore island of North Haven, Maine, since she was a teenager. On North Haven she has been an organic farmer, raised three children and started two successful small businesses. After serving as the town's tax collector (a job no one else wanted) she became the chair of the local school board and eventually was elected to the State Senate. In 2008 she was elected to Congress to represent Maine's First District. With her election that year, Maine became the first state in American history to have a majority female Congressional delegation. After running an organic farm and selling produce locally, Rep. Pingree started North Island Yarn in 1981. In 2006, she started Nebo Lodge—now a successful and popular inn and restaurant on the island. Her organic farm in old North Haven farm, Turner Farm, produces organic vegetable, meats and cheeses and, in addition to a thriving farmers market and CSA, supplies much of the food served in the restaurant at Nebo. In Congress, Rep. Pingree currently sits on the powerful Appropriations Committee, where she has fought to expand opportunities for working families, protect our veterans and worked to expand access to health care. She wrote and introduced the Local Farms, Food and Jobs Act—a package of reforms that expands opportunities for local and regional farmers and make it easier for consumers to have access to healthy foods. Most of the provisions in Rep. Pingree's bill have since been adopted as part of the larger Farm Bill and are already making a difference for local farmers and consumers.

Warren Porter, Ph.D., is a professor of Zoology and Environmental Toxicology at the University of Wisconsin at Madison. Dr. Porter's research has shown that combinations of commonly used agricultural chemicals in concentrations that mirror levels found in groundwater can significantly influence immune and endocrine systems, as well as neurological health in animals. His recent research links pesticide exposure in utero to impaired learning, changes in brain function and altered thyroid levels. His lab has also shown lawn chemical mixtures at low-levels increase abortion rates in lab animals. Warren is a Beyond Pesticides board member.
Ted Quaday is the executive director of Maine Organic Farmers and Gardeners Association (MOFGA). An organic food advocate, Ted has dedicated the past 15 years to working for family farms and sustainable agriculture. He is a former program director at Farm Aid, where he worked with family farm and good food advocacy organizations throughout the country. A former communications director at the Organic Farming Research Foundation, Ted provided strategic communications services to advocacy groups working to build the food movement. Before dedicating full-time efforts to advancing the food movement, Ted's professional experience took him from work as a broadcast journalist to advocacy on economic and environmental justice issues and work for political campaigns in North Dakota and Massachusetts. Ted helped found the Farmer-to-Farmer Campaign on Genetic Engineering in Agriculture and served on the steering committee for the Genetic Engineering Action Network. He also co-chaired and served on the steering committee for the Sustainable Agriculture & Food Systems Funders group.

Routt Reigart, M.D. is Professor of Pediatrics at Medical University of South Carolina and has conducted university affiliated clinical trials since 1971. Routt is one of the nation's top pediatric expert on pesticides. His research interests include children's environmental health issues, general pediatrics, and toxicology. Routt has been Chair of the EPA's Children's Health Protection Advisory Committee, a member of EPA/USDA/Tolerance Reassessment Advisory Committee and the FIFRA Science Advisory Panel, and CDC Chair for the Childhood Lead Poisoning Advisory Committee. He is also co-editor of EPA's Recognition and Management of Pesticide Poisonings. Dr. Reigart is president of the Beyond Pesticides board of directors.
Robert Sanford, Ph.D. received his B.A. in anthropology from SUNY-Potsdam in 1982. He earned his M.S. and Ph.D. from the SUNY College of Environmental Science and Forestry (ESF) after several years of conducting impact assessments. Rob spent nine years as an environmental hearing officer in Vermont. Rob has been an adjunct faculty member at SUNY-ESF, Community College of Vermont, Johnson State College, and Antioch New England Graduate School. Rob has been on the faculty of the University of Southern Maine, Department of Environmental Science & Policy, since 1996.
Kristin Schafer - Before joining Pesticide Action Network North America (PANNA) in 1996, Kristin worked for the World Resources Institute's Sustainable Agriculture program, as a communications specialist for the U.S. EPA, and as an agro-forestry extension officer with the Peace Corps in Kenya. Prior to becoming Program and Policy Director, Kristin was PAN's Campaigns Department Director. She coordinated the international persistent organic pollutants (POPs) campaign under the Stockholm Convention for several years, as well as PAN's campaign to phase out methyl bromide under the Montreal Protocol. Kristin has been lead author on several PAN North America reports, including Chemical Trespass: Pesticides in our Bodies and Corporate Accountability (2004) and Nowhere to Hide: Persistent Toxic Chemicals in the U.S. Food Supply (2005) and co-authored A Generation in Jeopardy (2012). She also authored several studies on methyl bromide, including a pamphlet in Spanish for farmworkers on methyl bromide hazards, and two reports for the U.N. Environment Programme designed to help developing nations phase out this hazardous fumigant. Kristin speaks conversational Spanish.

Terry Shistar, Ph.D., has a degree in Systematics and Ecology from the University of Kansas has long studied and taught seminars in risk assessment and environmental ethics, and challenges students to find new paradigms for environmental policies. She is a hands-on board member, getting involved in project work, in addition to the "normal" board activities. She is a regular contributor to Beyond Pesticides' reports, such as Ending Toxic Dependency (2007), and comments on regulatory issues, such as emergency exemptions, special local needs registrations, special review issues, and agency risk assessments. Terry has been a member of the Beyond Pesticides board of directors since 1984; board president from 1988 to 1993; and serves as board secretary.
Daniel Sonenshine, Ph.D., is professor emeritus and eminent scholar of biological sciences at Old Dominion University. Shortly after joining the Old Dominion faculty in 1961, Dr. Sonenshine began a tick research project in conjunction with the Virginia Department of Science. Along with other faculty, he created a master's program and two Ph.D. programs and, in 1983, received ODU's Tonelson Award for academic excellence. He served as the associate vice president for research for four years. Sonenshine's research on tick pheromones, tick immunity and tick-borne diseases began in 1984. His definitive two-volume text, The Biology of Ticks, was published in 1991 and 1993, followed by the Dynamics of Tick-Borne Zoonoses in 1994. He received Virginia's Outstanding Scientist award in 1994. Sonenshine retired "from teaching, only" in 2002. He continues to do research and remains director of ODU's Animal Care Facility.
Heather Spalding MOFGA's deputy director, has worked as an environmental activist since graduating from Dartmouth College in 1986 with a degree in geography and environmental sciences. She spent 10 years in Washington, D.C., working for the National Wildlife Federation, the Sierra Club, and for Greenpeace International where she served as publications coordinator for the International Toxics Campaign. During a summer 1996 sabbatical from Greenpeace, Spalding apprenticed on New Leaf Farm in Durham. Wanting to settle in her home state of Maine (she grew up in Waterville), she then accepted a job offer to coordinate the Common Ground Country Fair. After several years of focusing on the Fair, Spalding became MOFGA's operations director, coordinating a three-year organizational development program. Now, as deputy director, she focuses on administration, finance, staff management, outreach and public policy. Spalding and her husband, Will Sugg, have two children. All are active in the Common Ground Country Fair and volunteer for MOFGA.
Mayor Ethan K. Strimling is the second popularly elected mayor for the City of Portland, Maine in nearly nine decades. Mayor Strimling was elected November 3, 2015 and was inaugurated for a four-year term on December 7, 2015. Mayor Strimling is the second full-time mayor for the city following changes to the City Charter approved by the voters in November 2010. Prior to these changes, the city's mayor was elected by and chosen from among the nine-member City Council for a one-year term. As the city's top elected official, the mayor provides community leadership and develops policies to guide the city by setting strategic goals and priorities for the city with the council. He also represents the city's interests in Augusta and Washington D.C., where he advocates for the city, its residents, and businesses.
Ling Tan is an active member of Safe Grow Montgomery, an all-volunteer coalition that advocates for safer communities through healthy, pesticide-free lawns. Safe Grow Montgomery championed Healthy Lawns Act in Montgomery County, Maryland, the first county with over one million residents to pass legislation that would stop the use of harmful lawn pesticides on public and private properties. She is also the Pesticide Co-Chair of Sierra Club Maryland working with a coalition on a state bill that aims to restrict harmful neonicotinoid use.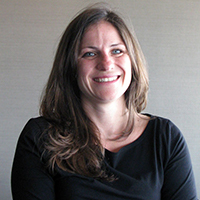 Paige Tomaselli is a Senior Attorney at the Center for Food Safety, where she works on law and policy related to genetically engineered crops, organic standards, factory farming, and other food safety issues. Previously, she represented public water suppliers and public agencies in cases involving groundwater contamination and toxic torts at Sher Leff, LLP. Paige is a dedicated environmental advocate, with a focus on animal welfare and food safety issues. She co-wrote a chapter in the recently released CAFO Reader: The Tragedy of Industrial Animal Factories, entitled "Changing the Law: The Road to Reform."  She frequently speaks at the premier sustainable agriculture and animal law conferences in the U.S., and in 2013, she traveled to Japan to speak to the Japanese Parliament and Ministers of Environment and Agriculture on the impacts of genetic engineering. In 2011, Paige participated in the Permanent Peoples' Tribunal on Agrochemical Transnational Corporations in Bangalore, India, where we presented dozens of cases illustrating how the sale and use of pesticides undermine internationally recognized rights to health, livelihood, and life to a panel of internationally recognized scholars and scientists. Paige holds a J.D. from Vermont Law School, where she was a member of the Environmental and Natural Resources Litigation Clinic, published an international comparative animal welfare article through the Animal Legal and Historical Center, and spent time at the University of Siena, Italy, studying international law.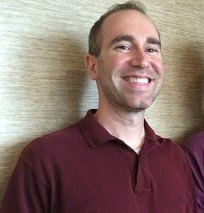 Matt Wallach joined Beyond Pesticides in 2011 as the Project Director for the Integrated Pest Management (IPM) in Health Care Facilities Project, a partnership of the Maryland Pesticide Network and Beyond Pesticides. Matt has a long standing commitment to public education and activism and has a background in environmental health and safety issues. Before joining Beyond Pesticides, Matt previously worked as Program Coordinator for Citizens Campaign for the Environment in New York State where he worked on local, state, and regional campaigns to reduce pesticide use, conserve open space, and ensure a clean water supply. Additionally, Matt served on several coalitions dedicated to the protection of water resources. Matt earned an M.A. in Urban Planning from Hunter College in New York City and a B.A. in Geography from George Washington University in Washington D.C.
David Wheeler is a musician, a father, a backyard organic gardener, and your resident bee pun maker. Wheeler was a key player is making his North Boulder neighborhood, Melody Catalpa, the first Bee Safe Neighborhood in the world. Representing Bee Safe Boulder, he has appeared on Fox, CBS, Boulder Channel 8 and KGNU radio. He also spoke on PRI's Science Friday about Bee Safe Neighborhoods. David focuses on pledge campaigns, Bee Safe Coordinator training, and neighborhood presentations. You can usually find him biking around Boulder, playing his Japanese Shakuhachi flute, or dressed as a bee doing the waggle dance at City Council meetings.
---
Videos from the 33rd National Pesticide Forum last year in Orlando, FL are available to watch on our YouTube Channel.
THANK YOU! The generosity of our sponsors helps make conferences a great event year after year. The sponsors listed below contributed to the 34th National Pesticide Forum scholarship fund, making it possible for people from around the country to participate in one of the most important grassroots pesticide meetings of the year. Learn more about becoming a sponsor. Click on the logos for more information.