Sustainable Families, Farms and Food Resilient Communities Through Organic Practices
The 31st National Pesticide Forum
University of New Mexico, Albuquerque, NM
April 5-6, 2013
Featured Speakers
Speakers in alphabetical order. List is preliminary only -please check back as we continue to update this list!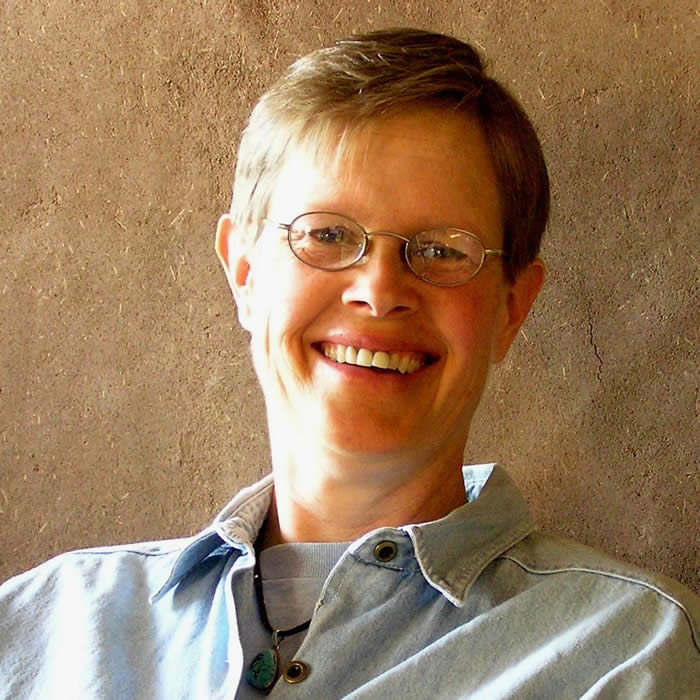 Ann Adams, Ph.D., is the Director of Community Services at Holistic Management International, where she designs and implemented training programs and educational events for both trainers and practitioners. She regularly teaches classes (onsite and distance learning) and  provides consulting for family farms and ranches. She has been a Holistic Management Certified Educator since 1998 and has written countless articles, and helped develop agriculture-based software for financial and grazing planning. Ann owns a small farm in the Manzano Mountains, southeast of Albuquerque, New Mexico where she raises goats and chickens.
Isaura Andaluz is passionate about food, bees and seeds. Through her consulting work in community economic development, she has worked on diverse agricultural projects with farmers, ranchers and seed savers. Isaura is a co-founder of Cuatro Puertas, which is guardian to the largest collection of native and drought-tolerant seeds in New Mexico. She works on developing new recipes and conducting food tastings at farmers markets for "forgotten" foods. Most recently she's working on protecting New Mexico's native chiles, which face extinction due to the genetically engineered chile being developed by New Mexico State University. Isaura also co-founded Slow Food Rio Grande, served on the board of the NM Farmers' Marketing Association, and helped to organize the Save NM Seeds Coalition.
Avery Anderson has a B.A. in Geoarchaeology from Hamilton College (2003) in Clinton, NY, and a Masters of Environmental Management (MEM) from Yale University - School of Forestry and Environmental Studies (2008) in New Haven, CT. She first came to the Quivira Coalition in the summer of 2007 as an Intern, and returned to work for Quivira in April of 2008 after finishing her master's degree. From 2008 to 2012, Avery served as the Capacity Building and Mentorship Program Director for the Quivira Coalition. In this position, she was responsible for funding, designing and implementing a brand new program area for the organization. Specifically, she created the New Agrarian Apprenticeship Program (formerly known as CARLY - Conservation and Ranching Leadership and Youth), and worked closely with several communities on the Navajo Nation in northwestern New Mexico to implement programs that restored land health, grew local food, engaged youth, and created systems that enable Native communities to build their own capacity for resilience in the face of climate change.

Crystiana (Tiana) Baca-Bosiljevac is a graduate student in the Geography Program at the University of NewMexico. Her own research focuses on resilience of small farms in the Albuquerque area and is supported by the USDA Hispanic Serving Institutions Education Grant. After earning her Permaculture Design Certificate from the Permaculture Institute last spring, she acquired an internship at Chispas Farm in Albuquerque's South Valley where she plans to continue working during the 2013 season. Tiana is passionate about farming and dance and hopes to someday establish a farm of her own, incorporating the two, to provide an educational space fostering whole bodies and whole communities.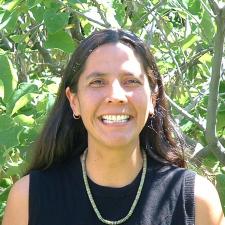 Kara Bobroff is Navajo/Lakota and was raised in Albuquerque. Kara received her Master's in Special Education and an Ed.S in Educational Administration as a Danforth Scholar from the University of New Mexico. She is the founding principal of the Native American Community Academy (NACA), one of the first urban academies to support language, culture, health and college preparation for Native American youth. Kara was recently identified as one of the "Best Emerging Social Entrepreneurs" in the country and awarded a national Echoing Green Fellowship for her leadership with NACA. Through her work, NACA has been selected as the first "Collaborative Charter" in the state of New Mexico by the Albuquerque Public School District.
Richard Brandt is the founder and farm manager for Dragon Farm in Albuquerque, New Mexico. Dragon Farm serves as a model of sustainability for the students at South Valley Academy as well as the surrounding community.   The "outdoor classroom" began as a Senior Action Project in 2007. The farm provides students, faculty, staff, and community members with opportunities to educate themselves about the practices and health benefits of growing one's own food in sustainable ways. Dragon Farm has partnered with UNM Research and Service Learning Program.  Students from South Valley Academy work with UNM students to support gardening activities in Martineztown and the International District.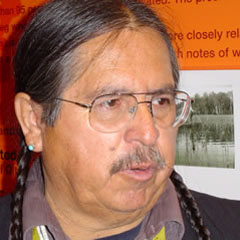 Clayton Brascoupe of the Bear Clan Mohawk and Tesuque Pueblo is a lifelong farmer, artist, and founding member of the Traditional Native American Farmers Association (TNAFA) and Traditional Bow Makers Society. Based in the indigenous communities in New Mexico, but with projects as far as Belize, TNAFA is a leading voice for food sovereignty, with many successes getting farmers back on the land, farming organically and with traditional methods.  He has been the Program Director for the TNAFA since 1994. He farms with his family at Pueblo of Tesuque, New Mexico. The Four Sister's Farm is a family‐scale, sustainable, agricultural enterprise.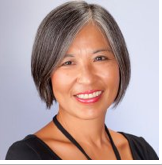 Eleanor Bravo is an Organizer for Food & Water Watch based in Albuquerque, New Mexico. With more than 30 years of experience as a social activist and political organizer, she managed the top performing field office in the nation during the 2008 campaign to elect Barack Obama. As an independent filmmaker, her crew was instrumental in creating work which helped expose and prohibit the building of the proposed coal burning Desert Rock Power Plant in the four corners area of New Mexico. She also contributed her efforts toward the repeal of the death penalty there. In 2010, Eleanor was the county field director for the gubernatorial election campaign. A longtime proponent of a woman's right to choose, she remains active in the struggle for equal rights for women. She is a certified mediator specializing in divorce & child custody and alternative dispute resolution in the workplace.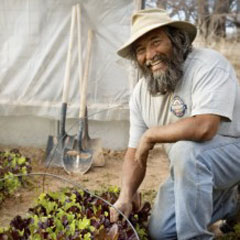 Don Bustos has more than twenty years of experience as a New Mexican farmer and operates a certified organic vegan family farm in Espanola, NM. He was honored by New Mexico State University as the Leyendecker Agriculturist of Distinction in 2005, was named the New Mexico Farmer of the Year in 2006, and was named organic farmer for 2011 by the New Mexico Organic Commodity Commission (NMOCC). Mr. Bustos currently serves as an IATP Food and Community Fellow, and the Program Director for the American Friends Service Committee-New Mexico, providing farmer to farmer training and working on issues of land and water rights.
Lynn Carroll, Ph.D. is the Senior Scientist at The Endocrine Disruption Exchange (TEDX). Dr. Carroll received her Ph.D. in Entomology from Texas A&M University. Prior to employment at TEDX she worked for Dr. Colborn as Database Manager, Wildlife and Contaminants Program, World Wildlife Fund, and as a Postdoctoral Fellow and Technical Information Specialist on adult and larval fruit fly expert system development at the USDA Systematic Entomology Laboratory, Washington, D.C. She brings a diverse background in Anthropology, Vertebrate Biology, Systematics, and Computer Science to the work of searching and organizing the scientific literature relevant to endocrine disruption.
Nelson Carrasquillo- Since 1992, Nelson Carrasquillo has been the executive director of El Comité de Apoyo a los Trabajadores (CATA-The Farmworkers' Support Committee), working with migrant farmworkers located in New Jersey, Pennsylvania, the Delmarva Peninsula, and Puerto Rico as they struggle for better living and working conditions, adequate housing, environmental justice, dignity, and respect.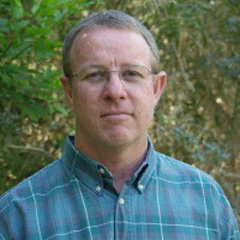 Matthew Chew, Ph.D., is an Assistant Research Professor in the School of Life Sciences at Arizona State University School of Life Sciences. He has extensive research on non-native species in riparian ecosystems, particularly tamarisk trees in the Southwest, and finds its classification as a pest has been overplayed while its ecological role and ecosystem services have been undervalued. He is the author of numerous publications including, The Monstering of the Tamarisk: How Scientists Made a Plant into a Problem, and co-authored the The Rise and Fall of Biotic Nativeness: A Historical Perspective.

Caroline Cox is research director at the Center for Environmental Health in Oakland, CA. Previously she served as staff scientist at the Northwest Coalition for Alternatives to Pesticides. Prior to working at NCAP, she had nearly ten years experience as a senior research assistant at Oregon State University where she conducted research on the biological control of agricultural weeds. Caroline serves as a public interest representative to the U.S. EPA's Pesticide Program Dialogue Committee. She also serves on the Board of Directors of Beyond Pesticides. She writes and speaks regularly as a national expert on the toxicity of and alternatives to pesticides.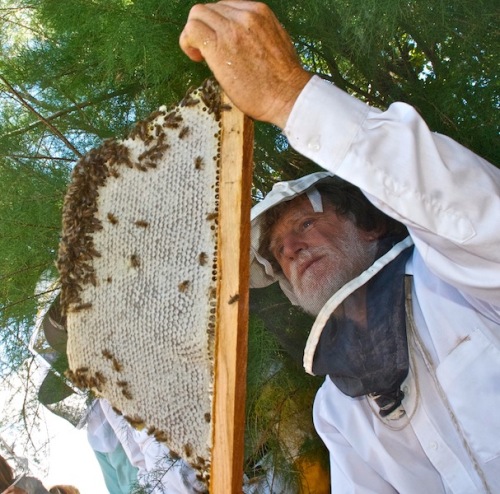 Les Crowder has been a beekeeper for over thirty years. Dedicated to finding organic and natural solutions for problems commonly treated with chemicals, he designed his own top bar hives and set about discovering how to treat disease and genetic weaknesses through plant medicine and selective breeding. He is author of the book Top Bar Beekeeping, and teaches backyard beekeeping and offers certification in natural top bar beekeeping. He has been a leader in his community, having served as New Mexico's honeybee inspector and president of the New Mexico Beekeepers Association.

Paula Dinerstein is senior counsel for Public Employees for Environmental Responsibility (PEER) and an attorney with over 18 years of experience. Prior to joining PEER, she clerked for a federal district court judge in Washington DC and then practiced with small public-interest oriented law firms. Her work included representation of States and advocacy groups in energy and environmental matters, including recovery for overcharges by oil companies for use in state energy conservation programs, challenges to EPA pesticide registrations, challenges to hydroelectric licenses, and litigation concerning regulations which weakened the federal organic food standards. She serves on the Board of Directors of Beyond Pesticides.
Lorna Donaldson is an organic farmer on an historic farm in Tennessee and in addition to serving on the board of directors for the Rodale Institute, she is on the board of directors for Beyond Pesticides and the Delta Land and Community. Donaldson is a member of Lake County Historical Society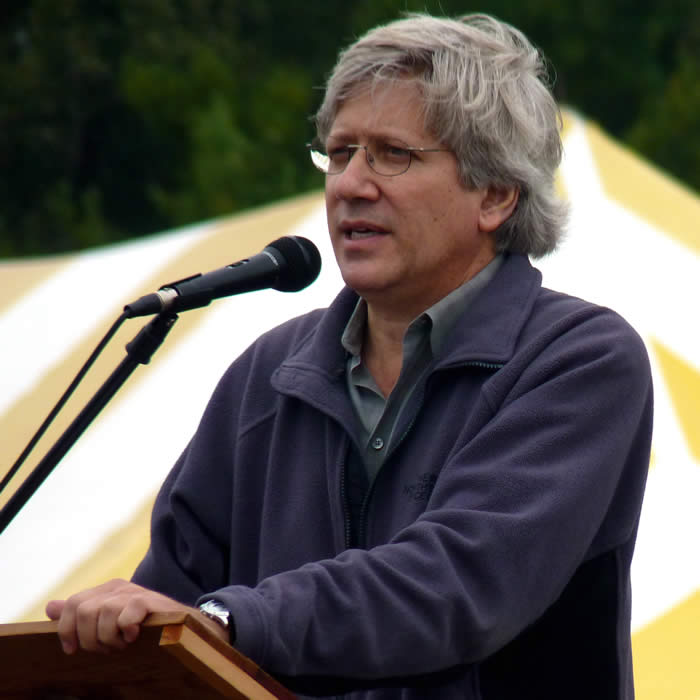 Jay Feldman, executive director of Beyond Pesticides, is a co-founder of the organization and has served as its director since 1981. Jay dedicated himself to finding solutions to pesticide problems after working with farmworkers and small farmers through an EPA grant in 1978 to the organization Rural America (1977-1981). Since that time, Jay has helped to build Beyond Pesticides' capacity to assist local groups and impact national pesticide policy. He has tracked specific chemical effects, regulatory actions, and pesticide law. In September 2009, U.S. Department of Agriculture Secretary Tom Vilsack appointed Jay to the National Organic Standards Board (NOSB) where he is Chair of the Crops Committee.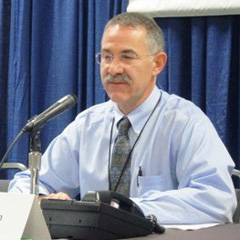 Joel Forman, MD, is an Associate Professor of Pediatrics and Community and Preventive Medicine at Mt. Sinai Hospital, New York City. Additionally, Dr. Forman is currently a member of the American Academy of Pediatrics (AAP) Committee on Environmental Health and a member of the CDC Lead in Pregnancy Workgroup. He is one of the lead authors of the recent AAP report, Organic Foods: Health and Environmental Advantages and Disadvantages, which marks the first time that the AAP has made a statement on organic foods, recommending that pediatricians talk to their patients about the potential health and environmental benefits of choosing organic.
Paula Garcia is the Chair of the Mora County Commission, an office for which she was recently elected on a platform of ethics in government, revitalization of the land-based economy, and protection of land and water resources. In her years of service to the NMAA, acequias have built a movement around the principle that "el agua es la vida – water is life" and have achieved major policy changes locally and statewide to protect rural water rights.
Janet Greenwald is the volunteer coordinator for Citizens for Alternatives to Radioactive Dumping (CARD) and is a member of Our Endangered Aquifer Working Group. C CARD was founded in 1978 by Hispanic activists and community members from SE New Mexico who were concerned about the threat to their communities' health and welfare. Some of  CARD's current projects include research into The Waste Isolation Pilot Plant (WIPP')s geological instability, and a legal suit against the Department of Energy emphasizing its use of false science and concealed science while composing its environmental impact statements concerning WIPP.
Nichelle Harriot: with a B.S. in chemistry and environmental science (Morgan State University, 2005) and an M.S. in Environmental Science and Policy (George Mason University, 2007), Nichelle joined Beyond Pesticides as an intern in the summer of 2007, having previously worked with several conservation and public health issues, and then joined the staff as a research associate. Nichelle has also worked as a chemistry teaching assistant at GMU and co-authored a technical report on water quality issues in wetland systems.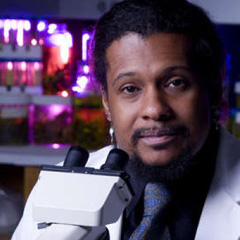 Tyrone Hayes, Ph.D., has an undergraduate degree in organismic and evolutionarybiology from Harvard University and a Ph.D. in integrative biology from the University of California, Berkeley, where he currently serves as a professor. He has published more than 40 papers, over 150 abstracts and has given more than 300 talks on the role of environmental factors on growth and development in amphibians. Through his research, he states, "I have come to realize that the most important environmental factors affecting amphibian development are synthetic chemicals (such as pesticides) that interact with hormones in a variety of ways to alter developmental responses."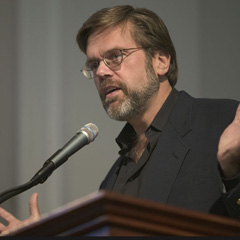 Andrew Kimbrell is a public interest attorney, activist author, and Executive Director of Center for Food Safety. He has been involved in public interest legal activity in numerous areas of technology, human health and the environment. He has lectured at dozens of universities throughout the country and has testified before congressional and regulatory hearings. Mr. Kimbrell's current work emphasizes policy and grass roots work on food issues including promoting and organic and beyond food future and opposing destructive technologies and practices such as genetic engineering, factory farming, irradiation, sewage sludge and the patenting of seeds and other life forms.

Michael Jensen is Middle Rio Grande Projects Director at Amigos Bravos, a statewide river conservation organization. Michael coordinated a coalition working on stormwater contamination from Los Alamos National Laboratory, collaborates with uranium mining-impacted community groups in northwestern New Mexico, worked with a coalition of environmental and community organizations on New Mexico's new dairy industry rule, and coordinated a two-year water quality monitoring project in the drains and ditches running along the Rio Grande through Albuquerque. He came to Amigos Bravos from UNM, where he was a project coordinator for several programs and departments. Prior to that, he worked for international development management firms in Washington, DC, primarily on non-traditional agriculture projects. He has lived in Norway (a small fruit farm), Germany, and Brazil (where he and his wife volunteered on a number of community-based social and health projects). He has a B.A. in American Studies from UC Santa Cruz.
Tawnya Laveta is Programs Director at Farm to Table New Mexico where she develops direct marketing resources for agricultural producers in the four corner states. As a former teacher, she provides classroom and outreach presentations for farm-to-school programs in local schools. She connects farmers with special events, individuals, and restaurant customers. As an organizer for the New Mexico Tribal Extension Task Force, she assists Tribal communities with farmers' market development in their respective communities. Through the New Mexico Food & Agriculture Policy Council, Tawnya works on local, state and federal policy issues designed to rebuild regional food systems that will equitably fulfill community needs.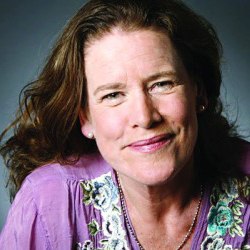 Kaiulani Lee has more than 35 years of experience in theatre, film and television. She has been nominated for the Drama Desk Award on Broadway and has won the OBIE Award for outstanding achievement off-Broadway. A Sense of Wonder, which is written and performed by Ms. Lee has been the centerpiece of regional and national conferences on conservation, education, journalism, and the environment, and was subsequently turned into a film. She has performed it at over one hundred universities, dozens of high schools, the Smithsonian Institute, the Albert Schweitzer Conference at the United Nations, and at the Department of the Interior's 150th anniversary celebration.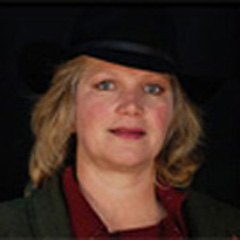 Lani Malmberg grew up in a cattle ranching family. While in graduate school studying weed science, Lani got the idea to offer a goat grazing service for those who did not want to spray chemicals for weed management. She has grown her business, Ewe4ic Ecological Services, to 1,200 cashmere goats, working for governments and private landowners for noxious weed control, fire reduction, re-seeding, watershed management, and land restoration. The company also offers noxious weed mapping and inventory. She also serves on the Board of Directors of Beyond Pesticides. Ms. Malmberg owns no land, and considers herself a 'gypsy' goat herder, working in 10 western states.
Loretta McGrath directs the Pollinator Partners Program at Farm to Table, provides education and outreach on pollinator conservation strategies, and has been a top-bar beekeeper since 2006. Loretta has been a sustainability educator for over 20 yrs and consults with local non-profits on projects to support local food system development and healthy human communities and living systems. Since 2007, Loretta has been teaching courses in sustainability studies and environmental ethics at Santa Fe Community College and has been a consultant with Farm to Table since 2008.

Travis McKenzie graduated from the University of New Mexico in 2012. Travis is a garden coordinator at Project Feed the Hood. Project Feed the Hood, which has several locations in New Mexico, is a food literacy and community gardening initiative of Southwest Organizing Project that aims to improve community health through education and revival of traditional growing methods.
John McMullin is the Farm manager for Embudo Valley Organics which iss small family operation located in Rinconada, New Mexico situated on the Rio Grande. We have 25 acres under cultivation in a mix of pastures and grains. Embudo Valley Organics also produces organic eggs and produced the nation's first Certified Organic Turkeys with no artificial ingredients.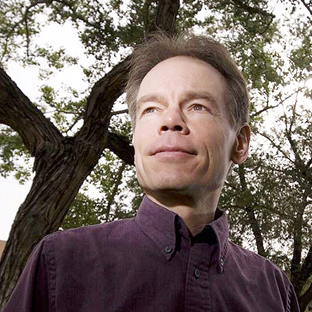 Bruce T. Milne, Ph.D. is the Director and creator of the Sustainability Studies Program at the University of New Mexico and a Professor of Biology. The Sustainability Studies Program (SSP) at UNM spawns experiential learning, research, and service activities to implement practical solutions for a sustainable future for the bioregion, the Southwest, and the planet. Dr. Milne created the UNM SSP to educate students about the environmental, economic and social consequences of their actions. His research focuses on ecology, landscape ecology, scaling, sustainability, and foodsheds.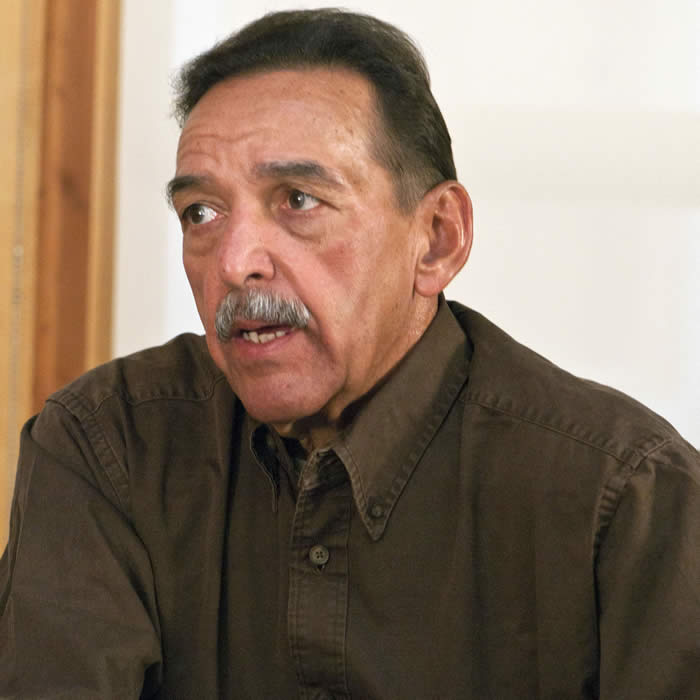 Richard Moore is the Program Director for Los Jardines Institute, a member of the Environmental Justice & Health Alliance for Chemical Policy Reform which advocates for stronger, safer and just chemical policies. He served as the Executive Director of Southwest Network for Environmental and Economic Justice (Southwest Network), from 1993 to 2010, when he transitioned to Senior Advisor. Previously, he worked with the Southwest Organizing Project (SWOP) for 12 years as the lead organizer and primary trainer of SWOP's organizing model. As a widely respected national leader in area of environmental justice, Mr. Moore has served on numerous governmental and nongovernmental panels and was a recipient of the 2005 Ford Foundation Leadership for a Changing World Award.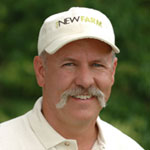 Jeff Moyer is the Farm Director at Rodale Institute, where he has worked for nearly three decades to perfect an organic no-till system that reduces and eliminates both tillage and herbicides. He is an expert in organic crop production systems including weed management, cover crops, crop rotations, equipment modification and use, and facilities design. As a past chair of the National Organic Standards Board and a founding board member of Pennsylvania Certified Organic, he has helped countless farmers make the transition from conventional, chemical-based farming to organic or sustainable methods.
John Olivas is currently the owned and operator of JACO Outfitters, LLC a fully guided hunting and fishing business based out of Holman, New Mexico. He is the current Chairman of the Mora County Commission and is actively working on eliminating any threats from the oil and gas industry related to the "hydraulic fracturing" process. John's main goal is to protect the ground water resource that is so precious to each and every one of our lives. He has worked in the federal sector with the US Fish and Wildlife Service as a fisheries biologist with the Mora National Fish Hatchery and Technology Center, and has worked in the private sector as a manufacturing engineer with Intel Corporation in Rio Rancho. He is a past board member for the Santa Getrudis de lo de Mora Land Grant and is very active in the statewide land grant effort. John is the grass-roots and traditional community organizer for the New Mexico Wilderness Alliance, working on federal public land protection campaigns throughout northern New Mexico.John holds an Undergraduate Degree in Biology and a Master Degree in Environmental Science from New Mexico Highlands University - Las Vegas, New Mexico.

Chip Osborne, founder and President of Osborne Organics (Marblehead, MA), has over 10 years experience in creating safe, sustainable and healthy athletic fields and landscapes, and 35 years experience as a professional horticulturist. As a wholesale and retail nurseryman he has first hand experience with the pesticides routinely used in the landscape industry. Personal experience led him to believe there must be a safer way to grow plants. His personal investigation, study of conventional and organic soil science practices, and hands-on experimentation led him to become one of the country's leading experts on growing organic turf. Chip is a Beyond Pesticides board member.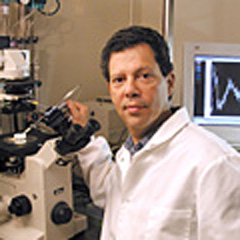 Isaac N. Pessah, Ph.D. is Professor and Chair of the Department of Molecular Biosciences at the University of California, Davis School of Veterinary Medicine. Dr. Pessah is also a member of the Center for Neuroscience and the M.I.N.D. Institute, Chair of the Graduate Program in Pharmacology and Toxicology, and Director of the NIEHS Center for Children's Environmental Health and Disease prevention. Among the research that Dr. Pessah has published, he has co-authored studies Linking Pesticides and Autism as well as research which finds that the antibacterial triclosan impairs muscle function.

Warren Porter, PhD is a professor of Zoology and Environmental Toxicology at the University of Wisconsin at Madison. Dr. Porter's research has shown that combinations of commonly used agricultural chemicals in concentrations that mirror levels found in groundwater can significantly influence immune and endocrine systems, as well as neurological health in animals. His recent research links pesticide exposure in utero to impaired learning, changes in brain function and altered thyroid levels. His lab has also shown lawn chemical mixtures at low-levels increase abortion rates in lab animals. Warren is a Beyond Pesticides board member.

Routt Reigart, M.D. is Professor of Pediatrics at Medical University of South Carolina and has conducted university affiliated clinical trials since 1971. Routt is one of the nation's top pediatric expert on pesticides. His research interests include children's environmental health issues, general pediatrics, and toxicology. Routt has been Chair of the EPA's Children's Health Protection Advisory Committee, a member of EPA/USDA/Tolerance Reassessment Advisory Committee and the FIFRA Science Advisory Panel, and CDC Chair for the Childhood Lead Poisoning Advisory Committee. He is also co-editor of EPA's Recognition and Management of Pesticide Poisonings. Routt is Beyond Pesticides board president.
Amanda Rich is the education and outreach coordinator at Erda Gardens. Erda Gardens and Learning Center is a grassroots community building effort aimed at sustainability and caring for the Earth. Erda Gardens seeks to inform and educate about agricultural practices that heal and preserve the Earth. Amanda is also published poet.

Paul Robinson is Research Director at Southwest Research and Information Center  - www.sric.org - in Albuquerque, NM, a scientific and educational organization working to promote the health of people and communities, protect natural resources, ensure citizen participation, and secure environmental and social justice now and for future generations. Paul earned his Masters in Community and Regional Planning from University of New Mexico where he taught environmental assessment, environmental policy and "Sacred Site and Environmental Protection on Native American Land classes" 1983 - 2004. Paul has investigated groundwater contamination and radiation releases from Sandia National Laboratories NM since 1991.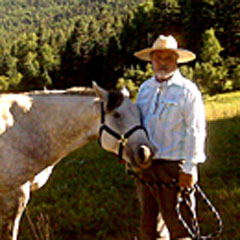 Arturo Sandoval is founder and president of the Center of Southwest Culture, Inc, a non-profit organization promoting the peoples and cultures of the southwestern US and northern México. CSC focuses on developing cultural, economic and educational events and programs that reflect the rich Mexicano and indigenous cultural heritage of the Greater Southwest. Mr. Sandoval has been active for more than four decades in community, cultural, environmental and civil rights efforts in New Mexico and across the US. He has helped start more than 30 civil rights, health, culture, education and economic development organizations in New Mexico and across the US.

Dr. Michael Smolen, Ph.D, served for approximately 20 years as Professor of Biosystems and Agricultural Engineering and Water Quality Coordinator for the Division of Agricultural Science and Natural Resources. Dr. Smolen's experience includes research and teaching in the area of water quality, watershed hydrology, watershed modeling, sediment and erosion control, and storm water management. He has conducted research on agricultural water quality, evaluating cropland and animal waste management practices and their water quality impacts. Dr. Smolen has worked as a consulting expert and an expert witness on several occasions in Oklahoma, giving depositions and testimony at trial.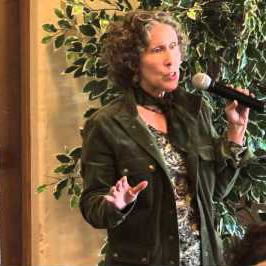 Robin Seydel is a consumer, health and environment community organizer. For 25 years she has worked on building the alternative economic system at La Montanita Coop as newspaper editor and membership, community development and education coordinator. La Montanita Coop is a consumer cooperative owned by 16,000 New Mexican households, with stores in Santa Fe, Gallup and Albuquerque. Her writings have appeared in numerous periodicals, newspapers and books. She is the director of the new La Montanita Fund, a grassroots investment and micro loan initiative created to grow the regional food system and strengthen the local economy.
Joran Viers is the County Program Director and Agriculture Agent with the Bernalillo County Cooperative Extension Service, and is a native of that county. He grew up in rural California, Costa Rica and Arkansas. Viers returned to New Mexico in 1989 to attend UNM, from where he graduated (summa cum laude) with a degree in Biology and an emphasis in plant ecology. After completing a Master's Degree from the University of Florida's Botany Department, he returned to Albuquerque, and was soon serving as the Agency Director for the New Mexico Organic Commodity Commission. Joran left this position after six years and began his Extension Service career in 2003 as the Horticulture Agent. Currently, he is the administrative head of the Bernalillo County Cooperative Extension Service office. His areas of technical expertise are in sustainable agriculture, arboriculture, home gardening, insect and plant identification, and site diagnostics. Mr. Viers is available to speak to groups on these and other topics.
Sarah Wentzel-Fisher is the assistant membership coordinator for La Montanita Co-op, the managing editor of edible Santa Fe, and a big fan of local food. She champions good work in the kitchen, the garden, and on paper. She also writes for edible Santa Fe.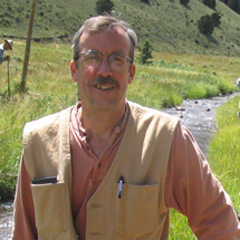 Courtney White is the Founder and Creative Director at The Quivira Coalition, a nonprofit organization dedicated to building bridges between ranchers, conservationists, public land managers, scientists and others. His writing, much of which can be found on his web site: A West that Works, has appeared in numerous publications, including Farming, Acres Magazine, Rangelands, and the Natural Resources Journal. In 2010, Courtney was given the Michael Currier Award for Environmental Service by the New Mexico Community Foundation. He lives in Santa Fe, New Mexico, with his family and a backyard full of chickens.
David Zaber is currently Emergency Management Coordinator for Wisconsin's Department of Agriculture, Trade, and Consumer Protection where he oversees emergency preparedness for chemical, biological, and nuclear threats to Wisconsin's agricultural sector. David's other work include expert advising on hazardous waste site characterization and risk assessment, environmental impacts of toxic chemical discharges to surface waters, and other related issues. David recently returned from Angola where he worked to improve the nation's agronomic research station's ability to monitor and manage surface water supplies for human consumption and irrigation.
---
Watch videos from the 30th National Pesticide Forum. For more information, including the speaker line up and schedule of events from last year's conference, download the brochure.
THANK YOU! The generosity of our sponsors helps make conferences a great event year after year. The sponsors listed below contributed to the 30th National Pesticide Forum scholarship fund, making it possible for people from around the country to participate in one of the most important grassroots pesticide meetings of the year. Learn more about becoming a sponsor. Click on the logos for more information.