Preliminary Speaker List
(in alphabetical order)
Biographies
Rella Abernathy, PhD is an en

tomologist who coordinates pesticide reduction and ecosystem protection policy for the City of Boulder, Colorado, one of the first cities to adopt an IPM policy and neighbor notification ordinance for pesticide applications. She has worked at the EPA's pesticide program on sustainable agriculture and pesticide reduction policy. Dr. Abernathy also is responsible for the city's pollinator conservation and mosquito management programs. She leads the Boulder Pollinator Garden Project, a network of public agencies, universities, NGOs, businesses, and community members working together to create high-quality pollinator habitat. Dr. Abernathy has spent her career on the development of ecologically-sound land management practices.
Jo Ann Baumgartner

is the Executive Director of the Wild Farm Alliance. She is the author of many publications on the intersection between biodiversity conservation and agriculture, including beneficial birds, the conservation mandates within the National Organic Program regulations, and the co-management of food safety and conservation. Before joining WFA in 2001, she addressed crop, livestock and fiber issues, was senior research editor for a book of California's rare wildlife species, and was an organic farmer for over a decade. For her Master's research in Environmental Studies Department at San Jose State University, she studied bird predation of insects in apple orchards. Her undergraduate degree is in Soil and Water Science from UC Davis. Jo Ann is based in Watsonville, CA.
Colehour Bondera
farms five acres in Honaunau, Hawai'i, where he grows certified organic 100% Kona coffee and cacao below the overstory of avocado and tropical fruits trees with an understory of vegetables, root crops and herbs. He direct markets at local farmers markets, from his farm website, and to restaurants. He value-adds fruit jams, roasted coffee, and mead. He focuses on building healthy soil and developing ground cover as part of this steep hillside agriculture on the edge of the Mauna Loa volcano. He is president emeritus of the Kona Coffee Farmers Association (KCFA), with nearly ten years of work with coffee farmers groups. He has focused on farmer educational workshops and legislative protection for the Origin Identity of 100% Kona coffee. He serves as chair of the KCFA Geographical Identity Committee; as a Board member of American Origin Products (www.aopcentral.us) at the national level; and as North American Vice President of oriGIn.
Tristan Brandhorst, PhD

has been studying the physiology of pathogenic fungi for 20 years in the Klein lab at the University of Wisconsin Madison, with research into fungal metabolites, toxicity factors, and mechanisms of virulence. When his research group literally stumbled upon evidence that the fungicide fludioxonil did not work by its widely accepted, "safe" mechanism, he began increasingly dedicating his time and research focus to its study. Dr. Brandhorst's research indicates that the complexity of pesticide effects on cells and enzymes in the body, and organisms generally, are not understood to the extent that they should be. He published his findings that fludioxonil act on a sugar-metabolizing enzyme common to all cells.
Héktor Calderón is Monterey Bay Area community organizer for Californians for
Pesticide Reform. Born in Mexico City, Mr. Calderón grew up in Santa Ana in Southern California and received a BA from San Diego State in International Business with an emphasis in Management in the region of Latin America. He completed an apprenticeship with the UC Santa Cruz Center for Agroecology and Sustainable Food Systems, where he earned an advanced certificate in Ecological Horticulture. Mr. Calderón has worked on diversified vegetable production operations both in Northern and Southern California and has also worked with orchard trees both residentially and on small scale farms. He is the son of immigrants, a protector of racial/food justice, food sustainability, and food sovereignty issues. He coordinates the Safe Ag Safe Schools coalitions in. Watsonville and Salinas.
Caroline Cox
is former staff scientist at the Center for Environmental Health. She previously was staff scientist at the Northwest Coalition for Alternatives to Pesticides, served as editor of the Journal of Pesticide Reform from 1990-2006 and conducted scientific research on the biological control of agricultural weeds.
Paula Dinnerstein
is senior attorney for Public Employees for Environmental Responsibility (PEER) and has worked on pesticide litigation going back to the 1980s when she served as legal counsel to Beyond Pesticides in a suit to phase out the deadly insecticide chlordane. She served as primary attorney in a case upholding the standards of the Organic Foods Production Act.
Linley Dixon, PhD is the associate director of the Real Organic Project and is
running the organization's pilot program to certify farms. Dr. Linley owns a vegetable farm (marketing through a CSA, farm to school, and at farmers markets) in Durango, Colorado, with her husband and daughter. Her degree is in plant pathology and completed a two-year post-doctorate with USDA's Systematic Botany and Mycology Laboratory, where she studied fungal

Jay Feldman
is a cofounder of Beyond Pesticides and has served as its director since 1981. Jay dedicated himself to finding solutions to pesticide problems after working with farmworkers and small farmers through a 1978 EPA grant to the national advocacy organization Rural America (1977–1981). Since then, Jay has helped to build Beyond Pesticides' capacity to assist local groups and to impact national pesticide policy. He has tracked specific chemical effects, regulatory actions, and pesticide law. He is very familiar with local groups working on pesticides and has helped develop successful strategies for reform in local communities. His work with media has fostered broader public understanding of the hazards of pesticides. Jay has a Master's degree in urban and regional planning with a focus on health policy from Virginia Polytechnic Institute and State University (1977), and a BA from Grinnell College (1975) in political science. In September 2009, U.S. Department of Agriculture Secretary Tom Vilsack appointed Jay to the National Organic Standards Board (NOSB), where he completed a five-year term in January 2015.
Tyrone Hayes, PhD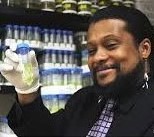 professor of Integrative Biology at UC Berkeley, and ground- breaking researcher on endocrine disruptors. Dr. Hayes, a Harvard educated biologist and professor of Integrative Biology at the University of California, Berkeley, whose research finds that the herbicide atrazine feminizes male frogs, is one of the leading scientists critical of the pesticide industry and regulatory process. This critical research was among the first to issues a clarion call for action to protect amphibian species, which are in steep decline and disappearing. His work has expanded into identifying the threat of endocrine disruptors on biological systems worldwide.
Melinda Hemmelgarn, RD
is a Registered Dietitian, "investigative" nutritionist, and advocate for social and environmental justice. Her tools: the spoken and written word, in combination with compelling images. She believes in using the power of art and media to influence public opinion, change public policy, and improve quality of life. She is the author of a 25+ year weekly "Food Sleuth" newspaper column, a freelance writer, and syndicated radio host. Her mission: Help people "think beyond their plates;" connect the dots between food, health and agriculture; and, promote critical thinking and "food system literacy."
Lil Milagro Henriquez,
founder (in 2017) and executive director of Mycelium Youth Network, an organization dedicated to empowering young people of color around climate change issues, is a veteran of social justice organizing with 18+ years' experience working on a range of issues, including: access to higher education for low-income people and communities of color; food sovereignty; environmental racism; and labor organizing; among others. Under Mx. Henriquez, Mycelium partnered with the Carbon First Initiative to launch one of the first carbon sequestration monitoring school gardens in the nation. This work is part of national and international consortia implementing carbon drawdown projects to reduce global temperatures. She is a current recipient of a Women's Earth Alliance fellowship.
Theron Klos
, manager, landscape services, University of California Berkeley has spearheaded the hands-on effort to convert demonstration projects to organic land management on the campus' iconic Memorial Glade and Faculty Glade. Mr. Klos has been working with Beyond Pesticides and Osborne Organics on this projects and is monitoring the changes in soil health, resiliency, and aesthetics of the turf system in these heavily utilized spaces on campus. For over a decade, Mr. Klos has been working to transform UC Berkeley's landscapes into bee-friendly habitats that incorporate native plant species.
Alan Lewis

is director of government affairs and food and agriculture policy for Natural Grocers by Vitamin Cottage, a 60-year-old health food chain operating more than 159 stores and counting in 20 states. Mr. Lewis has spearheaded community efforts to advance the mission of Natural Grocers to support community health and wellness and environmentally friendly practices. He has led Natural Grocers collaboration with Beyond Pesticides on transitioning community parks, playgrounds, and playing fields or organic land management. He is active in many trade organizations and grassroots groups and sits on the Boulder County, Colorado Food and Agriculture Policy Council. Mr. Lewis has lived for extended periods in Portugal, Haiti, and Dominica, where he developed an appreciation for the variables of agriculture production and food systems within different geographic, cultural and economic contexts.
Bertha Lewis
is a community organizer and the founder and president of The Black Institute (TBI). She has worked tirelessly as an activist and community organizer for over 25 years. She is the former CEO and Chief Organizer of ACORN, an influential national organization that mobilized urban communities at the grassroots level, fighting for their needs for over 40 years. Ms. Lewis has fought for immigrant rights by advocating at the city, state and federal levels. She's been an integral part of the low wage workers campaign to guarantee higher pay, paid sick days, and family leave. Ms. Lewis has also worked with developers to create a landmark community benefits agreement to secure affordable housing, living wages, local hiring, and training programs for the community. She has led the charge in advocating for Minority and Women-Owned Business Enterprises (M/WBEs) in New York City. In 2020, The Black Institute published Poisoned Parks, which identifies the toxic effects of the weed killer Roundup in city parks and documented the disproportionate hazard of this chemical exposure to people of color in New York City, including city parks workers who are 96% African American and people of color. For her effective community leadership, Ms. Lewis has received many accolades including Essence Magazine's 2011 list of "28 Most Influential Black Women," Crain's New York's 100 Most Powerful Women in New York, New York Magazine's "Most Influential in Politics," The New York Observer's "Political Power 80."
Tom Lovejoy
, "the Godfather of Biodiversity", is president of the Amazon Biodiversity Center, a senior fellow at the United Nations Foundation, and university professor in the Environmental Science and Policy department at George Mason University. Lovejoy was the World Bank's chief biodiversity advisor and the lead specialist for environment for Latin America and the Caribbean as well as senior advisor to the president of the United Nations Foundation. In 2008, he also was the first Biodiversity Chair of the H. John Heinz III Center for Science, Economics and the Environment to 2013. Previously he served as president of the Heinz Center since May 2002. Lovejoy introduced the term biological diversity to the scientific community in 1980. He formerly was chair of the Scientific Technical Advisory Panel (STAP) for the Global Environment Facility (GEF), the multibillion-dollar funding mechanism for developing countries in support of their obligations under international environmental conventions.
Jonathan Lundgren, PhD is an agroecologist, director of the Ecdysis Foundation and CEO of Blue Dasher Farm in Brookings, South Dakota. Blue Dasher Farm combines cutting edge science with hands on experience to remove barriers to the adoption of regenerative agriculture. At the farm, they say, "We are an operating regenerative farm and scientific research hub designed to help foster a revolution in our food system." Dr. Lundgren was a top scientist with USDA-ARS for 11 years and has written 107 peer-reviewed journal articles, authored the book Relationships of Natural Enemies and Non-prey Foods. While at USDA, Dr. Lundgren conducted groundbreaking research and published on the effects of neonicotinoid insecticides on the Monarch butterfly. This finding created backlash at USDA and forced Dr. Lundgren to file a whistleblower compliant.
Jeff Moyer
, the chief operating officer of the Rodale Institute, is a world-renowned authority in organic agriculture. His expertise includes organic crop production systems with a focus on weed management, cover crops, crop rotations, equipment modification and use, and facilities design. Jeff is perhaps most well-known for conceptualizing and popularizing the No Till Roller Crimper for use in organic agriculture. Rodale has conducted research on climate and agriculture evaluating the benefits of soil carbon sequestration in organic systems. He has said: "We believe that in order to be regenerative, you have to start by being organic. It's a little disingenuous to say you can regenerate soil health and sequester carbon and still use nitrogen fertilizers and synthetic pesticides. What you're really saying is equivalent to saying, 'I want to be healthy as a person, but I still want to smoke cigarettes.'"
James Nardi, PhD

is a research scientist in entomology in the School of Integrative Biology at the University of Illinois. Dr. Nardi is a renowned author of books on soil biology and gardening. His book, Discoveries in the Garden and Life in the Soil—A Guide for Naturalists and Gardeners, leads the reader through topics from seeds to plant parts to plant physiology to ecology—all following a trail of scientific discovery. It is a hands-on learning experience that, unlike other field guides, examines each soil organism in relation to others and their importance to farmers and gardeners. Dr. Nardi relates plant biology to the soil, insects, and other consumers, and the aboveground and belowground food webs that shape plants and their communities. In contrast to prevailing opinions of weeds, Discoveries in the Garden values the "wisdom of the weeds"—not only for what we can learn from them, but also for their contributions, including protecting the soil from erosion; conserving nutrients; building soil structure, organic matter, and mineral content; supporting soil biology; sequestering carbon; and encouraging biodiversity.
Autumn Ness,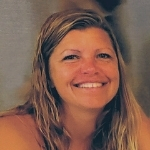 director of Hawai'i organic land management program for Beyond Pesticides, is an organizer and policy advocate based in Maui. With the impacts of COVID-19 related hotel and restaurant shutdowns, Ms. Ness helped found a new nonprofit, Maui Hub, that has linked arms with Maui's small farms to support them through the crisis, while also laying the foundation for long-term food system change. She was instrumental in generating broad political support to begin the process of converting pilot sites on Maui, Kaua'I, and Big Island (playing fields and parks) to organic land management. She organized organic land management trainings for county landscaping staff and provides ongoing support to communities throughout the islands. Ms. Ness has been a policy consultant to state and county legislators on agriculture, pesticide, and housing policy. Specific projects include: expanding organic land management practices in the public and private sector, better regulation of pesticide-heavy industrial agriculture and the chemical companies conducting outdoor genetic engineering (GE) crop testing, and the promotion of small scale sustainable agriculture that produces food for the Hawaiian Islands. Autumn was a leader in the historic citizens' initiative for a moratorium on GE crops in Maui County, which won at the ballot box in 2014, but lost in courts when the chemical industry sued the County of Maui. She works with a statewide coalition of environmental groups, to engage average people in the political process, amplify their voices in government, and drive policy.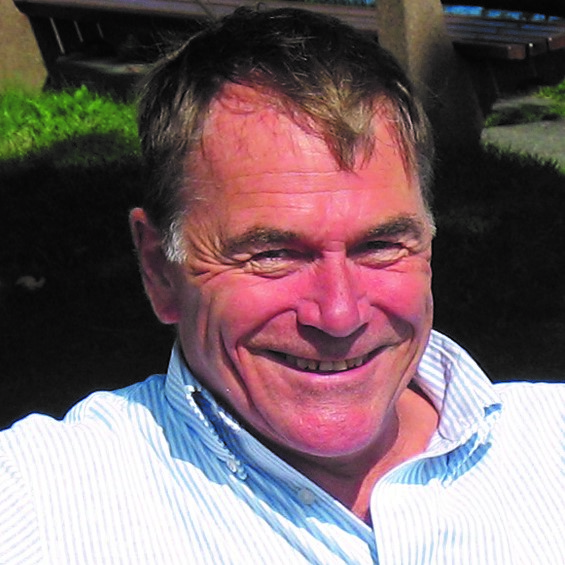 Chip Osborne is the president of Osborne Organics with 30 years of experience in horticulture and years of experience in organic turf and landscape management. He spearheaded one of the first public health ordinances in his hometown of Marblehead, MA that moved the town to adopt organic land management on its parks and playing fields. Mr. Osborne is an elected commissioner and chairperson of the Recreation and Parks Commission.
Warren Porter, PhD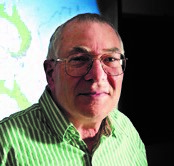 is professor emeritus of zoology and environmental toxicology at the University of Wisconsin at Madison (UW), a capacity he has held since 1986. He holds a PhD in Physiological Ecology and has found that low levels of pesticides and pesticide mixtures can damage the immune, reproductive, endocrine and nervous systems of rats and mice.
Routt Reigart, MD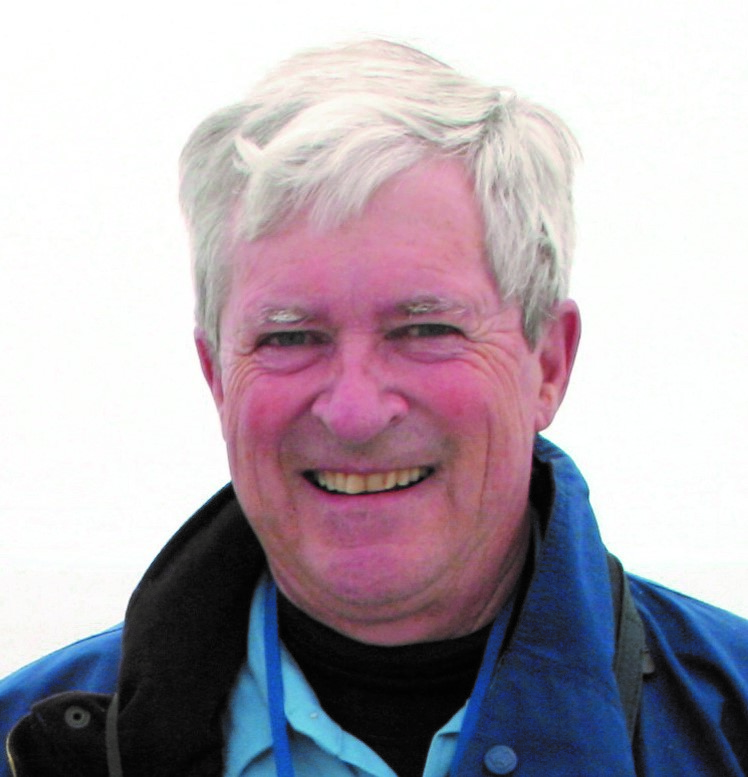 is professor emeritus of pediatrics at Medical University of South Carolina and has conducted university affiliated clinical trials since 1971. His research interests include children's environmental health issues, general pediatrics, and toxicology. Dr. Reigart has served on numerous government panels on children and pesticides and is co-editor of Recognition and Management of Pesticide Poisonings, published by EPA's Office of Pesticide Programs.
Kim Richman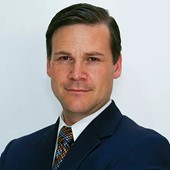 is a founding partner at Richman Law & Policy, located in the New York City area. His work is focused on Impact Litigation. Kim strives to use law and policy to repair the world by litigating on behalf of everyday citizens, parents, activists, nonprofit organizations, progressive businesses, and trade associations. Prior to founding RLP, Kim started his legal career at a class action securities firm and a criminal defense firm where he litigated many cases to verdict. Prior to engaging in impact litigation at RLP, Kim ran a practice which focused on civil rights and consumer protection cases. Through his litigation, Kim has worked to clean up our adulterated food systems and the environment through consumer protection actions for over a decade. His cases range from consumer protection actions addressing trans-fat (e.g., Wendy's) and GMOs (e.g., Conagra) to consumer watchdog actions targeting pesticides (e.g., Nature Valley) and antibiotics (e.g., Hormel). Historically, Kim has prosecuted cases in order to protect our public health and environment. His active client base consists of everyday citizens and advocates, as well as progressive nonprofit organizations and mission-driven businesses.
Molly Rockamann,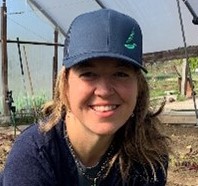 founding director of Earth Dance Organic Farm School, in Ferguson, Missouri, operates on the oldest organic farm west of the Mississippi. Ms. Rockamann is a St. Louis native but felt the coastal pull for college and remained in warm tropical climates while working with mushroom producers in Ghana, organic rice farmers in Thailand, veggie farmers in Florida and California, and sugar cane farmers in Fiji. She has a B.A. in Environmental Studies from Eckerd College, a Certificate in Ecological Horticulture from UC-Santa Cruz and a Postgraduate Diploma in Development Studies from the University of the South Pacific. She ultimately decided her heart was in the heartland and returned to her family's roots in North St. Louis County. Molly is dedicated to preserving farmland and to celebrating the culture in agriculture. Molly is proud to be a Ferguson, Missouri resident. She feels that her greatest reward is witnessing the transformation that takes place when individuals spend an entire growing season farming in community.
Emma J. Rosi, PhD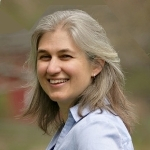 is an ecosystem ecologist and senior scientist at the Cary Institute of Ecosystem Studies in Millbrook NY, where she serves as the director of the Baltimore Ecosystem Study (BES), a National Science Foundation Long Term Ecological Research site. Dr. Rosi is advancing the understanding of how land use, urbanization, and climate change shape freshwater ecosystems, with projects exploring environmental contaminants such as pharmaceutical and personal care products, aging wastewater infrastructure, environmental implications of agricultural GMOs, and the effects of dams. Dr. Rosi is a leader in the field of novel and emerging freshwater contaminants and serves on the Ecological Processes and Effects Committee of the US Environmental Protection Agency's Science Advisory Board. She also sits on the editorial board of the journal Ecosystems and is a reviewer for the National Science Foundation. As part of BES, Rosi is exploring the role that failing wastewater infrastructure plays in polluting streams and creating antibiotic-resistant 'superbugs.' She is also revealing how prescription and illicit drugs enter our waterways.
Terry Shistar, PhD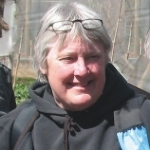 is an ecologist and active with the Mycological Society and former professor at the University of Kansas. She is author of numerous Beyond Pesticides publication, writes regularly for Pesticides and You, and comments regularly on standards and materials under review by the National Organic Standards Board.
Shanna Swan, PhD

is one of the world's leading environmental and reproductive epidemiologists and a professor of environmental medicine and public health at the Icahn School of Medicine at Mount Sinai in New York City. She is the coauthor of the new book, Count Down: How Our Modern World Is Threatening Sperm Counts, Altering Male and Female Reproductive Development, and Imperiling the Future of the Human Race. An award-winning scientist, Dr. Swan's work examines the impact of environmental exposures, including chemicals such as phthalates and Bisphenol A, on men's and women's reproductive health and the neurodevelopment of children. In 2017, Dr. Swan and her team of researchers completed a major study, finding that over the past four decades, sperm levels among men in Western countries have dropped by more than 50 percent. They came to this conclusion after examining 185 studies involving close to 45,000 healthy men. Count Down is at once an urgent wake-up call, an illuminating read, and a vital tool for the protection of our future.
Jennifer Taylor, PhD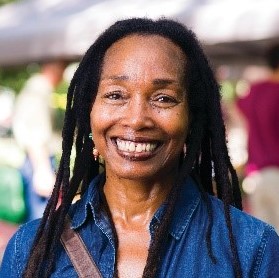 is coordinator of Small Farm Programs and Associate Professor at Florida Agricultural & Mechanical University (FAMU) where she works with farming populations and communities to identify needs and assists in development of alternative capacity building programs to help meet those needs. She developed and is implementing the FAMU StateWide Small Farm Programs, a participatory multidisciplinary capacity building program designed to assist and equip underserved small farm populations toward a thriving sustainable development, as well as a Growers' Market Approach that provides fresh seasonal produce daily, direct from local small farmers. Taylor works with farming communities to identify needs and provides education, hands-on training, and technical assistance in sustainable agriculture systems including: agroecological farm strategies, transitioning to organics, organic integrated pest management, building healthy soils, urban farming, sustainable living, farmer to farmer trainings, and learning farm tours, and other linking paradigms - to enhance sustainability, viability, well-being, and quality of life. She has participated in the UN Sessions on Sustainable Development. Dr. Taylor and her husband operate an organic farm in Georgia. She served on the National Organic Standards Board, 2011-2016, and was named "2019 Woman of the Year in Agriculture" by the Florida Department of Agriculture and Consumer Services.
Leonardo Trasande, MD, MPP is an in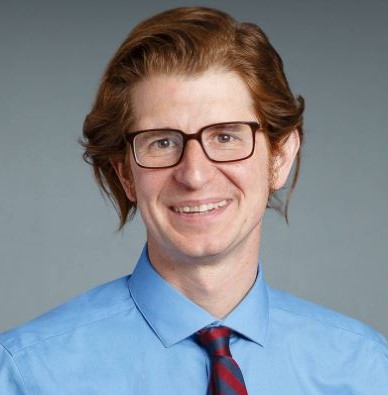 ternationally renowned leader in children's environmental health. He is professor of pediatrics, Department of Pediatrics; professor, Department of Environmental Medicine, at New York University Grossman School of Medicine. Dr. Trasande's research focuses on identifying the role of environmental exposures in childhood obesity and cardiovascular risks, and documenting the economic costs for policy makers of failing to prevent diseases of environmental origin in children proactively. He also holds appointments in the Wagner School of Public Service and NYU's College of Global Public Health. He is the author of Sicker, Fatter, Poorer: The Urgent Threat of Hormone-Disrupting Chemicals on Our Health and Future and What We Can Do About It.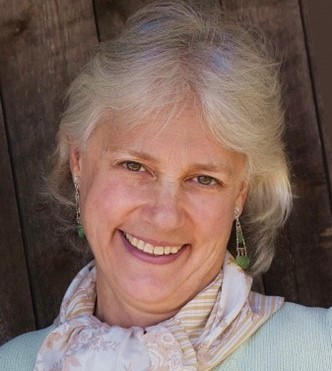 Patricia (Patti) Wood is founder and executive director of Grassroots Environmental Education, a not-for-profit environmental health organization. The organization uses science-driven arguments for clean air, clean water, and a safe food supply and advocates for stricter regulation of non-ionizing radiation and chemical toxins. A Visiting Scholar at Adelphi University, Ms. Wood lectures on the environment and related health issues in the College of Nursing and Public Health. Ms. Wood is the co-producer of the documentary film "Our Children at Risk," which explores the latest scientific research linking environmental toxins to children's health problems. She is also the author of "The ChildSafe School," a program which promotes and provides a framework for a comprehensive approach to reducing environmental toxins in schools and "Helping to Heal," a book for parents of children with cancer and other life-threatening illnesses.