Overview
CULTIVATING HEALTHY COMMUNITIES
Confronting Health Threats, Climate Disasters, and Biodiversity Collapse with a Toxic-Free Future
Virtual Conference—RECORDINGS NOW AVAILABLE ON DEMAND!
This year's Forum brought together an unprecedented group of speakers and a record number of attendees from all across North America and 15 countries around the world. The entire conference is available on demand and we encourage you to gain new insights and up-to-the-minute information by watching on demand. Simply register for free and set your own viewing schedule.
Scientific understanding. Collective action. Systemic change. A toxic-free future. Organic transition. The serious and existential environmental and health challenges that we face bring an urgency to the focus of this Forum and the work that is going on in communities around the U.S. and the world. Central to the solution is the elimination of petroleum-based pesticides and fertilizers in exchange for regenerative organic land management and nontoxic materials that stop the harm from toxic chemical production, use, and disposal. We recognize that this is the only way to protect our children and families, those in workplaces, pets, pollinators, and the rich diversity of organisms essential to life.
FEATURED SPEAKERS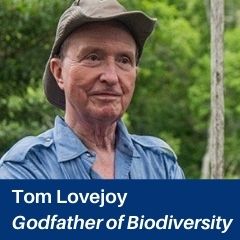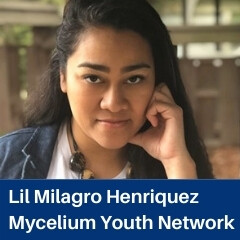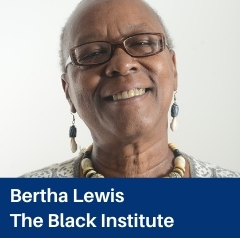 Who Attends
The Forum brings together scientists, policymakers, practitioners, advocates, and activists to elevate with greater clarity the threats associated with environmental decline and collapse and the urgency with which we need to adopt solutions that are within our grasp. We are holding this meeting as the ecosystems that sustain life are collapsing. We are seeing elevated rates of disease, a climate crisis that is escalating, and biodiversity in precipitous decline.
View a partial list of organizations that will be represented.
A Holistic Approach Includes Eliminating Disproportionate Harm
At the Forum, we apply holistic thinking about complex biological communities to recognize that our strategies must eliminate disproportionate harm to different segments of society, by age, gender, or race. Nurturing and sustaining life is at the core of the environmental work going on in communities worldwide, with Covid-19 exacerbating health threats, such as respiratory, immunological, and neurological diseases. As the pandemic has dramatically illustrated, if we are to ensure that our society and planet are sustain­able, it will require the protection of those facing the greatest hazards and attention to the underlying disparities behind them.
Plan Now to Join Us!
Defining meaningful solutions and a collective strategy is the charge of the Forum. We come together to empower effective action. You are part of the solution!
By attending the 2021 National Pesticide Forum, presented by Beyond Pesticides and The Institute for Exposomic Research/Icahn School of Medicine at Mt. Sinai, you'll...
Share knowledge with those on the cutting-edge of scientific research
Advance solutions to the health threats, the climate crisis, and biodiversity collapse
Empower action with the latest science from leading scientists
Meet with effective advocates to talk organizing and policy strategy on protecting people and the environment
Learn from practitioners on model programs with implementation of plans for organic regenerative management practices
Discuss the building of a green marketplace and food sovereignty
Attend unique Forum sessions, with speakers, panels, and workshops one day a week (plus a special pre-conference event on May 24) for four consecutive weeks!
THANK YOU, MAJOR SPONSORS!
The generosity of all our sponsors enhances the Forum experience for all participants.
Learn more about becoming a sponsor.