Natural Grocers Will Contribute $1 per Pledge to Beyond Pesticides! 
Sign the Lady Bug Love Pledge!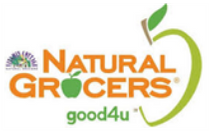 Beyond Pesticides is on the front lines of change in advancing toxic-free pesticide policies in local communities. Natural Grocers promotes effective organic alternatives in the face of strong chemical industry opposition.
Natural Grocers and its customers have committed to helping us expand our programs to dozens more communities. Join Natural Grocers and Beyond Pesticides by taking the #Lady Bug Love Pledge to help stop using toxic pesticides in your home lawn and garden care. Lady Bug Love Organic Neighborhoods campaign.