Organic Neighborhoods
List of Speakers
Speakers in alphabetical order. List is preliminary only - please check back as we continue to update this list.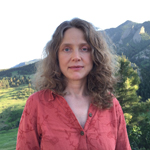 Rella Abernathy, Ph.D. is the Integrated Pest Management Coordinator for the City of Boulder, Colorado. Boulder was one of the first cities to adopt an IPM policy and neighbor notification ordinance for pesticide applications. Boulder has nearly 100 urban parks and over 47,000 acres of open space land. The city has reduced pesticide use substantially since the adoption of its first IPM policy in 1993 with the goal of reduction and elimination of pesticide use whenever possible. Rella became the IPM Coordinator for the City of Boulder in 2009. Her background is in entomology and she worked at the EPA's pesticide program on sustainable agriculture and pesticide reduction policy.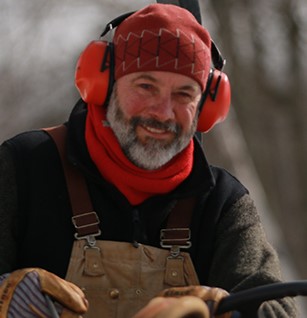 Phillip Ackerman-Leist, M.S. is professor of Sustainaing Agriculture and Food Systems at Green Mountain College where he founded a 23 acre organic college farm and the first online graduate program in food systems in the US. Since his arrival at GMC in 1996, he has become a national leader in the local food movement, authoring several books, including "A Precautionary Tale: How One Small Town Banned Pesticides, Preserved its Food Heritage, and Inspired a Movement" in which his writing lends voice to the world's first pesticide-free town: the municipality of Mals in the South Tirol region of Italy. Working to generate resilient, local food systems, he developed the first Vermont Food Systems Study Tour, a collaboration between GMC, several other Vermont colleges, and the Vermont Council on Rural Development in an effort to bring more agriculture students to the state. Additonally, he is a board member of Vermont Sustainable Agriculture Council, chaired by the VT Secretary of Agriculture in order to promote statewide initiatives in sustainable agriculture, including development of the Vermont Farm to Plate Initiative.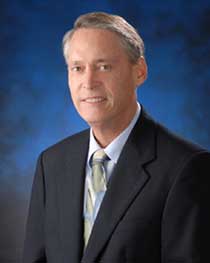 Dean Baker, MD, MPH is professor of Clinical Medicine; Past Director, Center for Occupational and Environmental Health; and Chief, Division of Occupational and Environmental Medicine (OEM), University of California, Irvine. He has more than three decades of clinical and epidemiological research experience in children's environmental health, directing multiple community-based studies of environmental risks to children, including issues related to hazardous waste, indoor air pollution, mold, lead, DDT, VOCs, heptachlor and other organochlorine pesticides, and psychosocial stress. Recently he was a principal investigator for a National Children's Study Vanguard Center and member of the National Academy of Sciences expert review panel for the NCS. He has received the Robert Keogh award from the American College of Occupational and Environmental Medicine as a lifetime achievement award for excellence in occupational environmental medicine research and education, with a specific mention of his research on children's environmental health.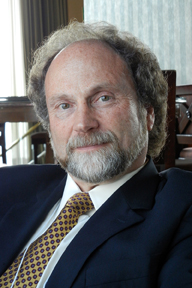 Bruce Blumberg, PhD. is a professor of Developmental & Cell Biology, Pharmaceutical Sciences and Biomedical Engineering at the University of California, Irvine.  His research interests include molecular embryology, molecular biology, developmental biology, functional genomics, endocrinology, pharmacology, and high-throughput screening. The Blumberg laboratory is broadly interested in the study of gene regulation and intercellular signaling during embryonic development and physiology. Current research focuses on the role of nuclear hormone receptors in development, physiology and disease. Particular interests include patterning of the vertebrate nervous system, the differential effects of endocrine disrupting chemicals (EDCs) on laboratory model organisms compared with humans, interactions between xenobiotic metabolism, inflammation, and cancer, and the role of environmental endocrine disrupting chemicals on the development of obesity and diabetes. Dr. Blumberg and his colleagues originated the obesogen hypothesis which holds that developmental exposure to EDCs can induce permanent physiological changes.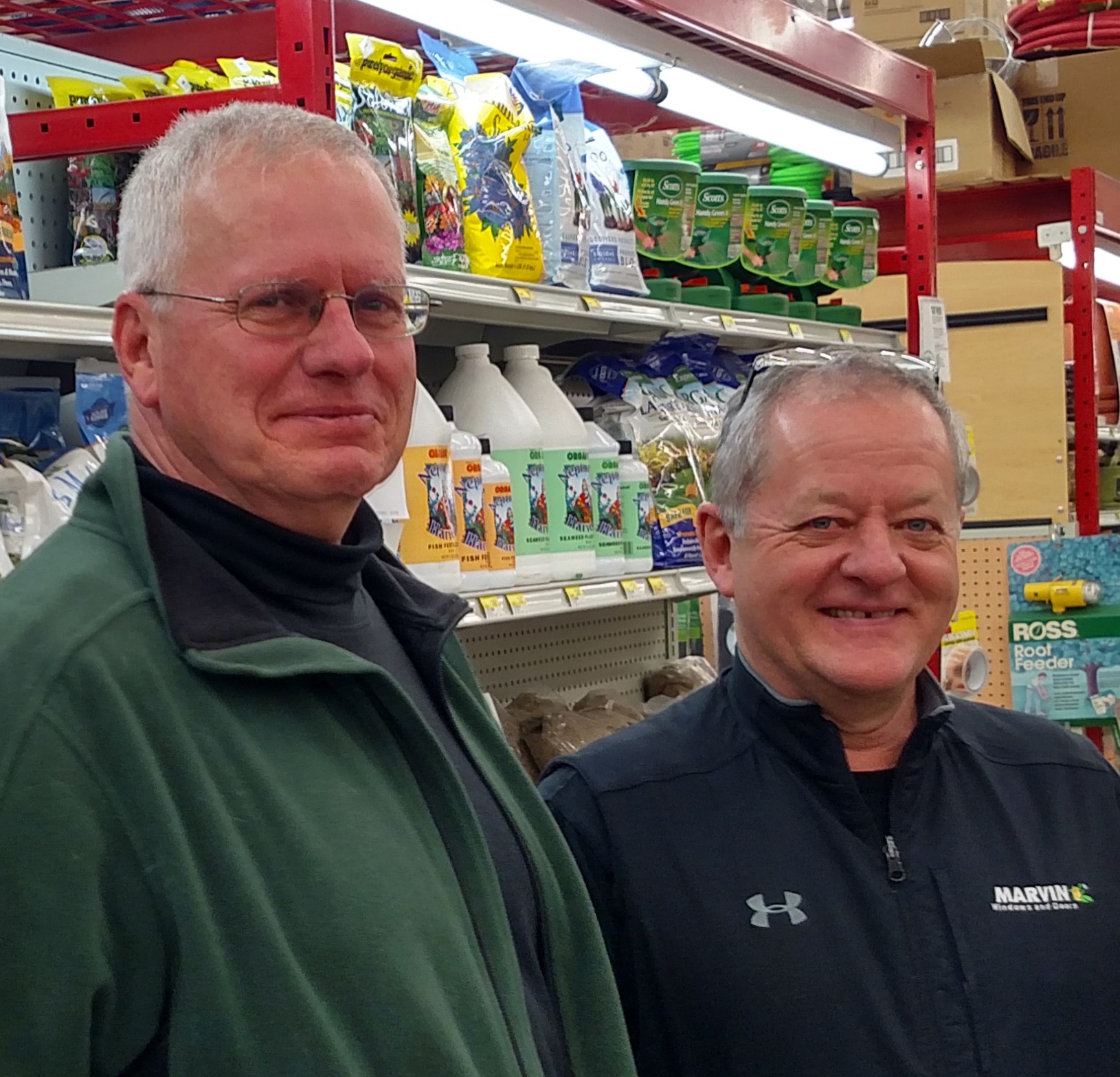 John Bochert (left) and Scott Eldredge (right), When the Town of Ogunquit, Maine began debating banning the use of toxic lawn care chemicals in 2014, it was the owner of Eldredge Lumber and Hardware, and ACE hardware store in York, Maine, who stood up at a community meeting to support the town ballot initiative. He then got to work removing the Roundup from his store shelves and bringing in products compatible with organic land management. John Bochert, the lawn and garden specialist at Eldredge Hardware, began transitioning the store to organic methods and products in 2015. In addition to selling products, they maintain a greenhouse and sell seedlings and plants grown with organic practices. Eldredge Hardware is a recipient of Beyond Pesticides' 2016 Dragonfly Award.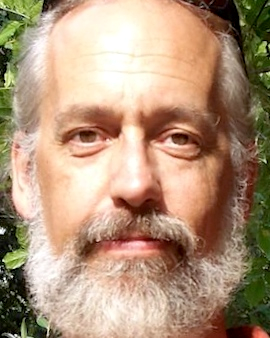 Scott P. Carroll, PhD. co-founded Carroll-Loye Biological Research in 1990 to bring science and practical perspectives to testing and registration for natural and low toxicity pest control with a focus on insect repellents. Since 1998 they have also assisted US federal agencies, including the Environmental Protection Agency, Centers for Disease Control, Armed Forces Pest Management Board, and Department of Agriculture in the development of sound methods and regulatory guidelines for product performance and registration requirements.Twice a Fulbright Scholar, Scott is combines academic and solutions-oriented work as the founding director of the Institute for Contemporary Evolution and at the Department of Entomology, University of California, Davis. He investigates patterns of ongoing evolution in wild and human-influenced environments around the World in support of sustainable, interdisciplinary solutions to challenges in food production, health care and environmental conservation.  This work involves basic research, educational outreach, and engagement with policy-makers. Recent work has included alternatives to eradication strategies, socio-ecological approaches to sustainable biocide resistance evolution, and cultivating pro-biotic relationships with living systems.

Caroline Cox is research director at the Center for Environmental Health in Oakland, CA. Previously she served as staff scientist at the Northwest Coalition for Alternatives to Pesticides. Prior to working at NCAP, she had nearly ten years experience as a senior research assistant at Oregon State University where she conducted research on the biological control of agricultural weeds. Caroline serves as a public interest representative to the U.S. EPA's Pesticide Program Dialogue Committee. She also serves on the Board of Directors of Beyond Pesticides. She writes and speaks regularly as a national expert on the toxicity of and alternatives to pesticides.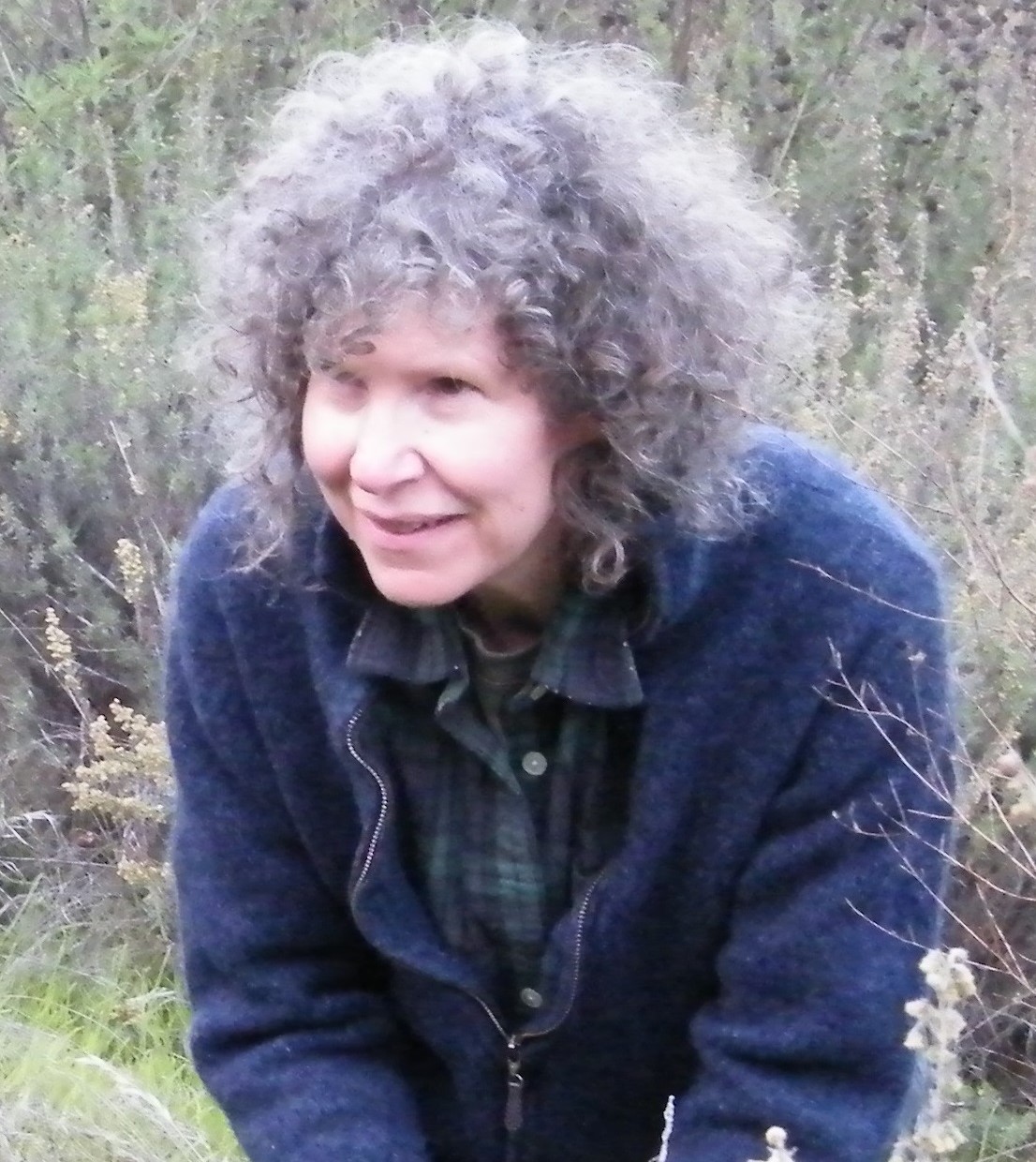 Sandy DeSimone, PhD is Director of Research and Education at the Audubon California's Starr Ranch Sancturary where hundreds of volunteers each year help remove non-natives with hand tools in riparian woodlands. After leaving teaching at the Sharon Audubon Center in northwest Connecticut, Dr. DeSimone developed "Starr Ranch Field Ecology Programs," an innovative approach that integrates ecological research into education. Starr Ranch has developed some innovative approaches to restoration and has influenced practice on over 200,000 acres of preserved land in Southern California. Over the years, the Starr Ranch has won a Certificate of Appreciation from the US Fish and Wildlife Service for "outstanding contributions to the nation's fish and wildlife," CA Invasive Plant Council's Land Manager of the Year award, and a county Audubon chapter's conservation award.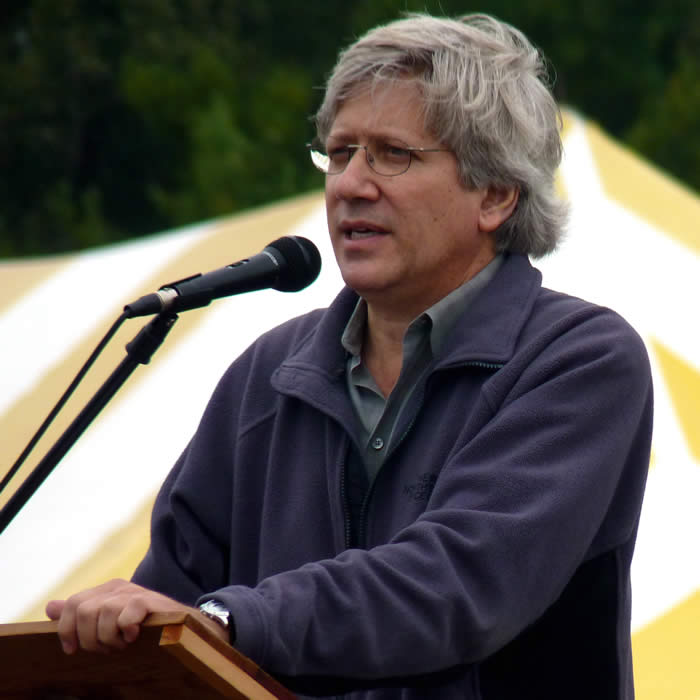 Jay Feldman is a cofounder of the organization and has served as its director since 1981. Jay dedicated himselfto finding solutions to pesticide problems after working with farmworkers and small farmers through an EPA grant in 1978 to the national advocacy organization Rural America (1977-1981). Since that time, Jay has helped to build Beyond Pesticides' capacity to assist local groups and impact national pesticide policy. He has tracked specific chemical effects, regulatory actions, and pesticide law. He is very familiar with local groups working on pesticides and has helped develop successful strategies for reform in local communities. His work with media has helped to bring broader public understanding of the hazards of pesticides. Jay has a Masters in urban and regional planning with a focus on health policy from Virginia Polytechnic Institute and State University (1977), and a B.A. from Grinnell College (1975) in political science. In September 2009, U.S. Department of Agriculture Secretary Tom Vilsack appointed Jay to the National Organic Standards Board (NOSB), where he completed a 5 year term in January 2015.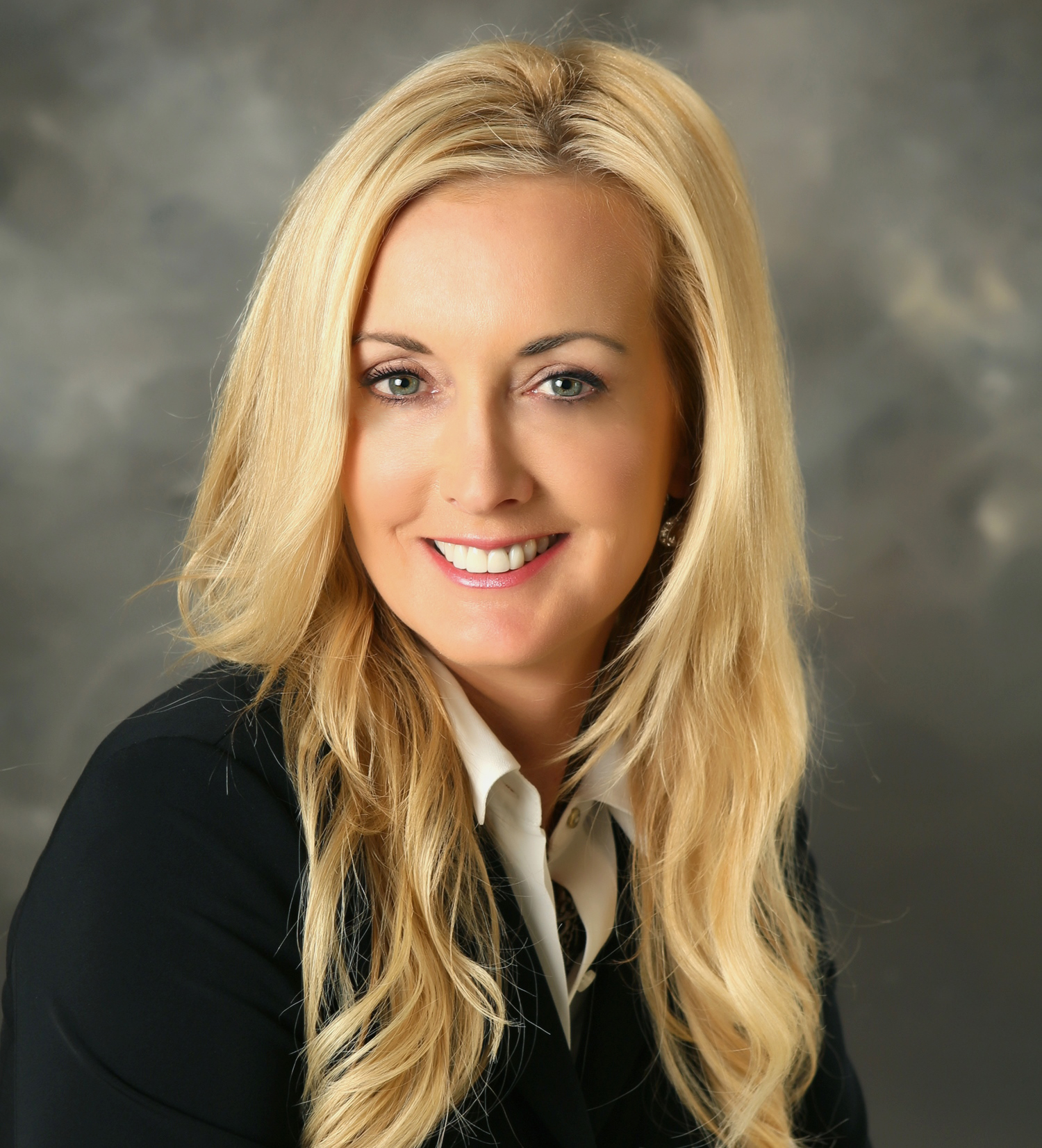 Carey Gillam is a veteran investigative journalist, researcher and writer with more than 25 years of experience covering corporate news, including 17 years as a senior correspondent for Reuters international news service. She has specialty knowledge regarding the rise of biotech crop technology and associated rise in pervasive pesticide use in our food production system. Gillam works now both as a freelance writer and researcher on food and chemical policy issues and directs research for the nonprofit consumer group U.S. Right to Know. Gillam has won several industry awards for her work and been recognized as one of the top journalists in the country covering food and agriculture. She is a frequent commentator on broadcast programs and appears as a public speaker at conferences and universities to share her knowledge of hotly debated issues involving food and agriculture. Her new book "Whitewash- The Story of a Weed Killer, Cancer and the Corruption of Science" was released in October 2017.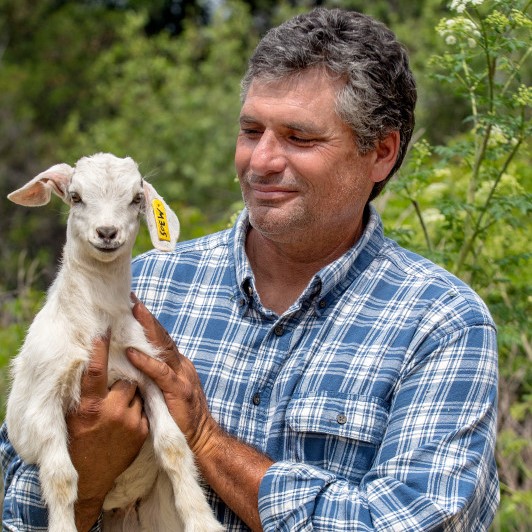 Johnny Gonzales is the Field Operations Manager for Environmental Land Mamanagent (ELM). Proudly serving Southern California, ELM will deliver a herd of as many hundreds of goats are needed to eat away at large sections of brown, overgrown and flammable brush. Through their mindful munching, the company's goats reduce the spread of invasive plants, return nutrients back to the soils, and help greatly in a lower carbon foot print by reducing equipment and threats of harmful over burning. "Goats are clean, quiet and the eco-friendly option for land-clearing efforts," says Mr. Gonzales." Areas cleared or thinned by goats recover naturally and resist wildfires, protecting lives and properties." Check out this wonderful article and information released by the City of Anaheim detailing the effectiveness of Gonzales and his goats.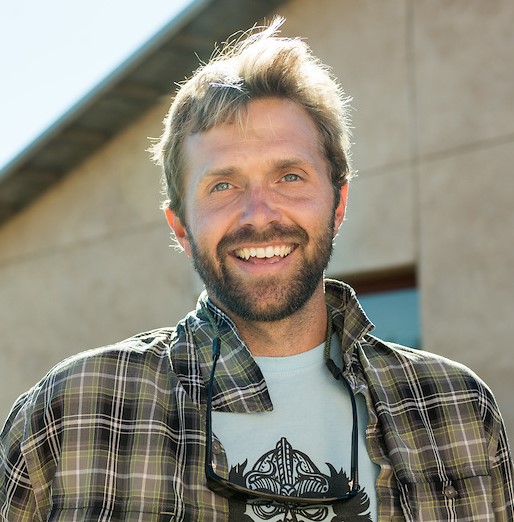 Nathan Harkleroad runs Agriculture and Land-Based Training Association (ALBA)'s Farmer Education Course, supports farmers in their early years in the Organic Farm Incubator, and manages a number of educational and research projects. He came to ALBA in March 2010 from San Luis Obispo, where he worked in various capacities (student farm manager, harvest leader, farmers marketeer, and much more!) at the Cal Poly Organic Farm, a student enterprise that provided a 300-member year round "Community Supported Agriculture" vegetable box subscription service. While there he also earned an M.S. in Agriculture, emphasis Crop Science. Nathan fondly remembers his start in organic agriculture on a 5-acre biodynamic farm in rural Scotland that grew mixed vegetables and pastured laying hens. Originally from San Diego, Nathan sees organic agriculture as way to improve peoples' lives, the planet, and provide meaningful employment. In total, he has over a decade's experience in organic production, agricultural education, and project management.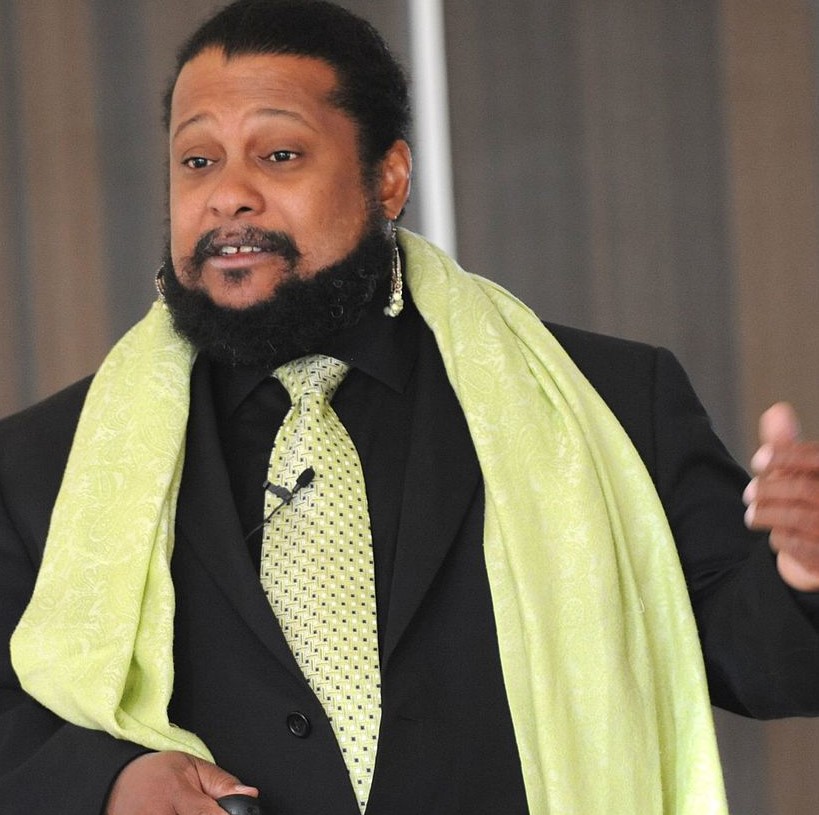 Tyrone B. Hayes, PhD. is a professor of Integrative Biology at University of California, Berkeley known for his research findings concluding that the herbicide atrazine is an endocrine disruptor that demasculinizes and feminizes male frogs. He is also an advocate for critical review and regulation of pesticides and other chemicals that may cause adverse health effects in humans. Dr. Hayes has presented hundreds of papers, talks, and seminars on his conclusions that environmental chemical contaminants have played a role in global amphibian declines and in the health disparities that occur in systemically underserved and low income populations. Syngenta, the main manufacturer of atrazine, has harassed and attempted to discredit his work, as documented in an extensive 2014 report in The New Yorker.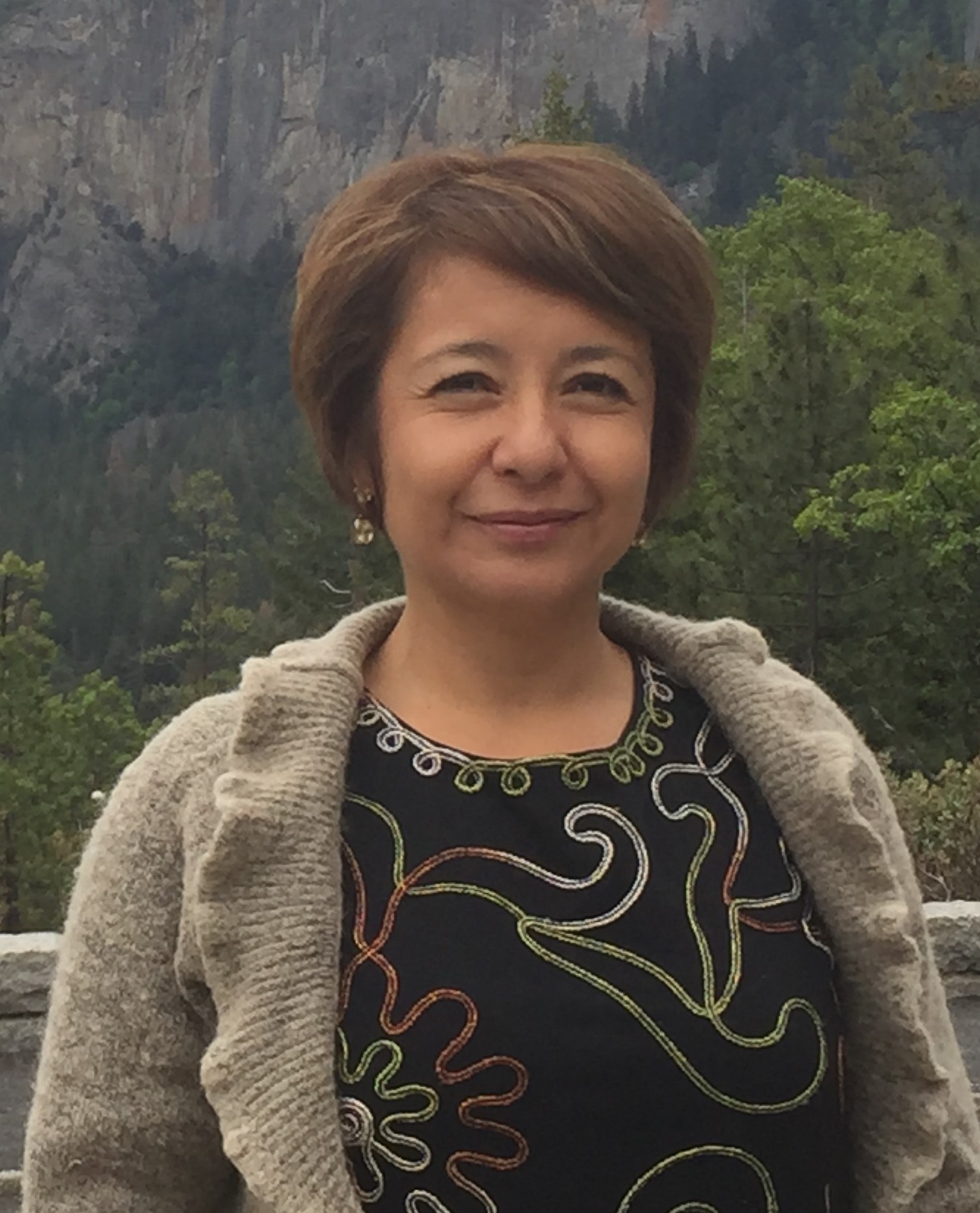 Nayamin Martinez, MPH is the director of the Central California Environmental Justice Network (CCEJN). Prior to joining CCEJN, Ms. Martinez worked for the Madera County Public Health Department as a Health Education Coordinator. Previous to that she worked ten years for the Binational Center for the Development of the Oaxacan Indigenous Communities. Ms. Martinez has vast experience in working with immigrant and indigenous communities across the San Joaquin Valley managing public health programs in a variety of environmental topics including pesticides; conducting participatory research and launching leadership and civic engagement programs. Ms. Martinez serves in various advisory groups including the "Pests, Pesticides and IPM Project"; the "Environmental Justice Advisory Group of the San Joaquin Valley Air Pollution Control District"; the "Community Stakeholders Advisory Committee" of the UCD Environmental Health Science Core Center; and the "Children's Health & Air Pollution Study", among others. Ms. Martinez holds a Master's Degree in both Public Health and Sociology.

Melinda Hemmelgarn, M.S., R.D., is a Registered Dietitian, "investigative" nutritionist and advocate for social and environmental justice in the food system. She believes in using the power of art and media to influence public opinion, change public policy, and improve quality of life. She is a freelance writer, speaker, and host of nationally syndicated Food Sleuth Radio. Her mission: Help people "think beyond their plates;" connect the dots between food, health and agriculture; and, promote critical thinking and "food system literacy."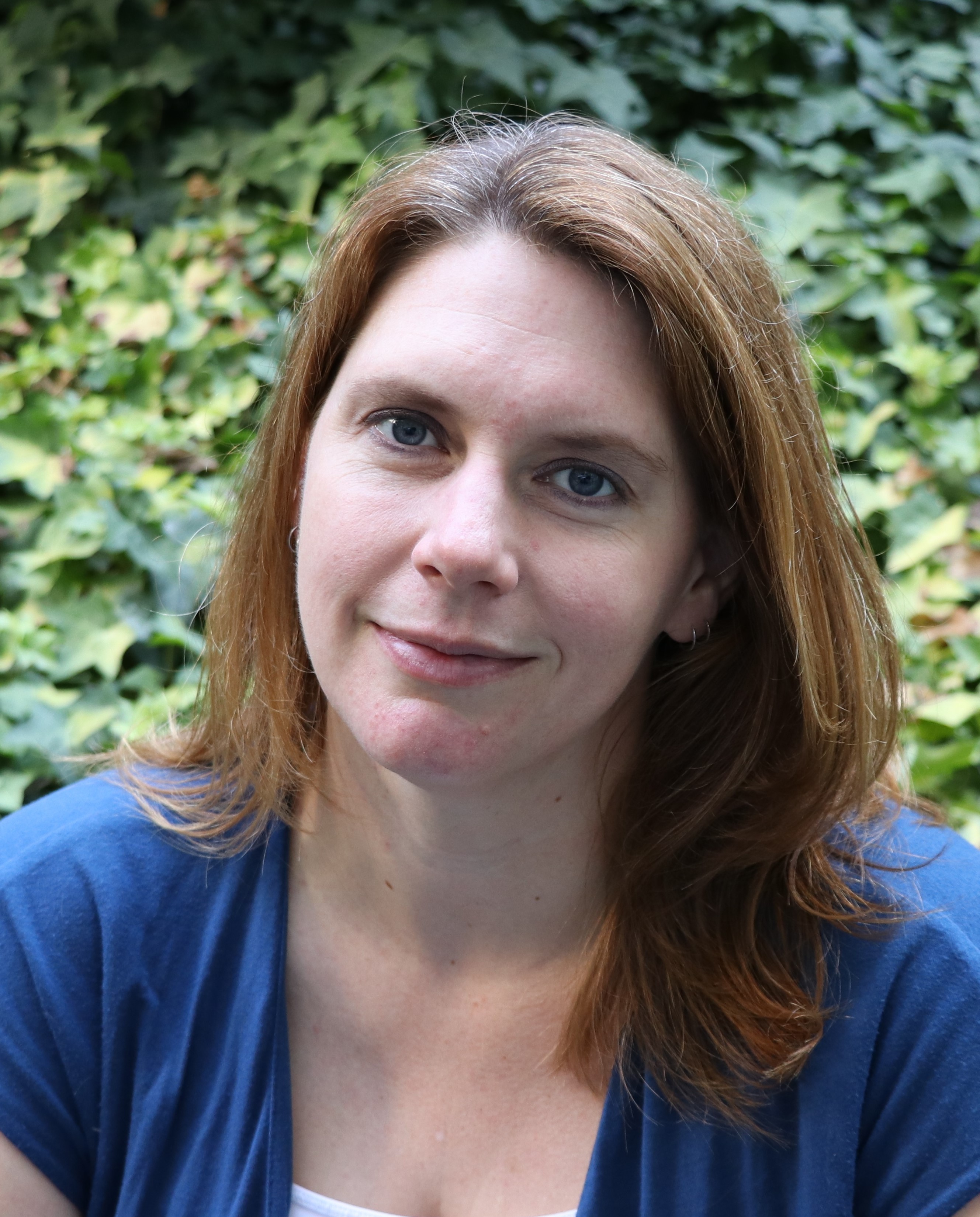 Michelle Hladik is a research chemist at USGS California Water Science Center in Sacramento.  Her research focuses on the fate and transport of current-use pesticides and other organic contaminants in aquatic and terrestrial environments. She leads an analytical laboratory that develops new methods to measure pesticides and their degradates in water, sediment, and biota. She has a B.A. in chemistry from Vassar College and a Ph.D. in environmental engineering from Johns Hopkins University.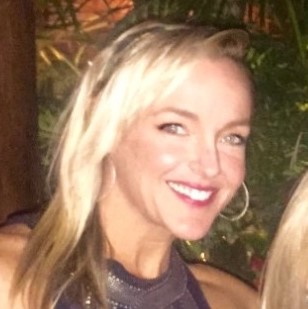 Kim Konte is a founding member of Non Toxic Irvine, City of Irvine Community Services Commissioner, Organic Landscape Association advisor, and a member of the Irvine School District Pest Management Committee. Non Toxic Irvine is a nonprofit instrumental in the City of Irvine becoming the first City in Orange County, CA to be maintained organically. As a result, Dr. Jane Goodall released a quote in support of NTI that has helped raise awareness and spread their successes. Kim and her team continue to work with groups looking to do the same where they live from Orange County to New Zealand. Kim has a background helping global brands with creative strategy, branding, and advertising.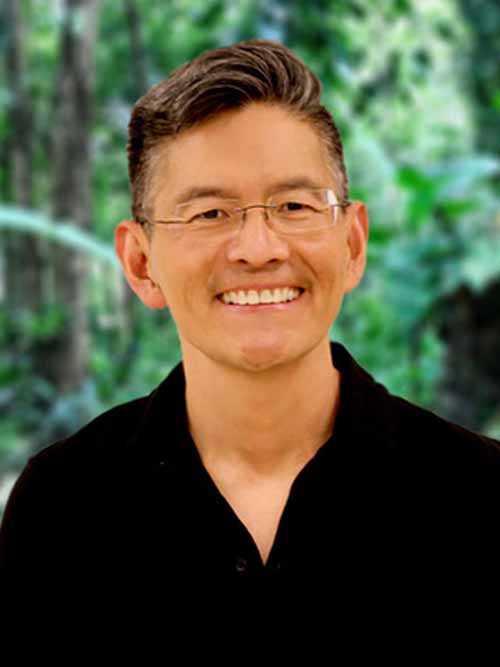 James Nieh PhD. is a professor in the University of California San Diego Division of Biological Sciences and newly elected fellow of the Royal Entomological Society. The recent chair of the Section of Ecology, Behavior and Evolution, Dr. Nieh studies the evolution of communication in social bees and factors that influence honey bee health. He focuses on the proximate mechanisms involved in foraging, food alertment, and recruitment in the social bees (Bombini, Apini, and Meliponini). His goal is develop a greater understanding how such foraging systems work and what selective pressures have shaped the evolution of foraging communication. His second major focus is on the effects of pesticides and pathogens on honey bee behavior and health.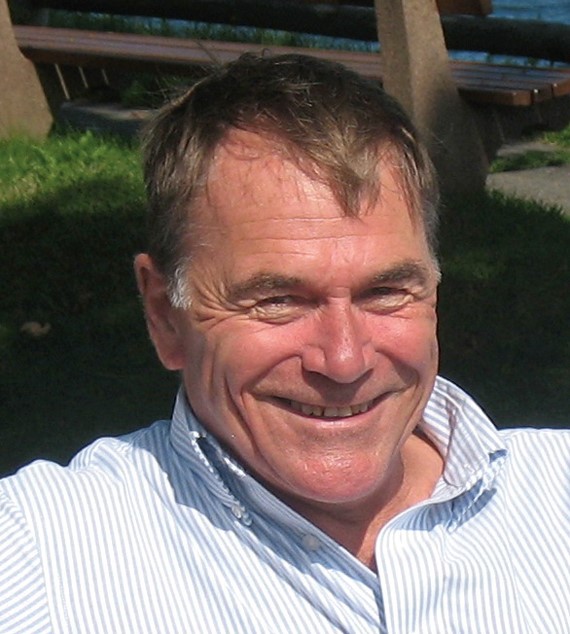 Charles E. ("Chip") Osborne Jr. is a nationally renowned organic turfgrass expert and a professional horticulturist with 35 years experience in greenhouse production as the former owner and operator of Osborne Florist & Greenhouse in Marblehead, MA. Founder and President of Osborne Organics (Marblehead, MA), has over 10 years experience in creating safe, sustainable and healthy athletic fields and landscapes, and 35 years experience as a professional horticulturist. As a wholesale and retail nurseryman he has first hand experience with the pesticides routinely used in the landscape industry. Personal experience led him to believe there must be a safer way to grow plants. His personal investigation, study of conventional and organic soil science practices, and hands-on experimentation led him to become one of the country's leading experts on growing organic turf. Chip is a Beyond Pesticides board member.
Back to the Top

Warren Porter, PhD. is a professor of Zoology and Environmental Toxicology at the University of Wisconsin at Madison. Dr. Porter's research has shown that combinations of commonly used agricultural chemicals in concentrations that mirror levels found in groundwater can significantly influence immune and endocrine systems, as well as neurological health in animals. His recent research links pesticide exposure in utero to impaired learning, changes in brain function and altered thyroid levels. His lab has also shown lawn chemical mixtures at low-levels increase abortion rates in lab animals. Warren is a Beyond Pesticides board member.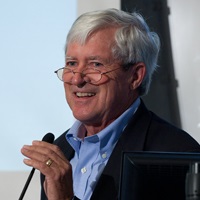 Routt Reigart, M.D. is Professor of Pediatrics at Medical University of South Carolina and has conducted university affiliated clinical trials since 1971. Routt is one of the nation's top pediatric expert on pesticides. His research interests include children's environmental health issues, general pediatrics, and toxicology. Routt has been Chair of the EPA's Children's Health Protection Advisory Committee, a member of EPA/USDA/Tolerance Reassessment Advisory Committee and the FIFRA Science Advisory Panel, and CDC Chair for the Childhood Lead Poisoning Advisory Committee. He is also co-editor of EPA's Recognition and Management of Pesticide Poisonings.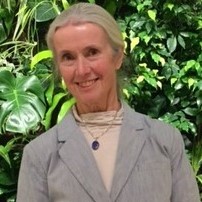 Meg Sears, PhD - is an Ottawa-based scientist, and Chair of Prevent Cancer Now. She was trained in Chemical Engineering and Applied Chemistry (University of Toronto), completed a doctorate in biochemical engineering (McGill University), and has diverse laboratory experience including in energy research. Some highlights for Dr. Sears include: writing the Medical Perspective on Environmental Sensitivities for the Canadian Human Rights Commission, leading to a policy under the Canadian Human Rights Act; conducting a scoping review on toxic elements (arsenic, cadmium, lead and mercury) with Canadian Institutes for Health Research and Social Sciences and Humanities Research Council funding; and numerous collaborations with members of the Environmental Health Committee of the Ontario College of Family Physicians, and prominent Canadian environmental health and legal groups. Dr. Sears is currently working on the Canadian Environmental Health Information Infrastructure – a platform to facilitate research into environmental contributors to cancer and other conditions.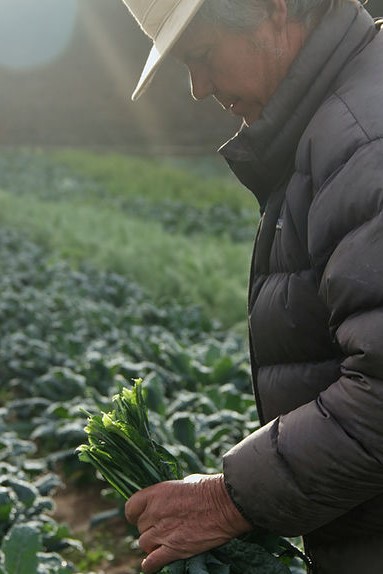 Steve Sprinkel has been an adherent to the organic farming movement since the 1960s. He farms 12 organic acres in Ojai and devotes a lot of energy towards training farmers as well as consumer education. Steve's farm is an open resource, and his Community Supported Ag (CSA) program includes a large number of volunteer harvesters, long-term and one-time participants. He and his wife, Olivia Chase, have operated an all-organic  grocery-cafe- and bakery called The Farmer and the Cook since 2001. Steve has served for 15 years as the president of the Ojai Center for Regenerative Agriculture and is a former board member and president of the Cornucopia Institute. He serves now on the Executive Committee as a board member of the Ecological Farming Association (the ECOFARM Conference) and was a founder of the Organic Farmers Marketing Association.
---
Videos from the 35th National Pesticide Forum last year in Minneapolis, MN are available to watch on our YouTube Channel.
THANK YOU! The generosity of our sponsors helps make conferences a great event year after year. The sponsors listed below contributed to the 35th National Pesticide Forum scholarship fund, making it possible for people from around the country to participate in one of the most important grassroots pesticide meetings of the year. Learn more about becoming a sponsor for this years' forum. Click on the logos for more information.