20
Mar
(Beyond Pesticides, March 20, 2015) A new pesticide residue report just out requires context for those wishing to use their purchasing power to protect health, the environment, and those who grow and harvest our food. For consumers who care about the environment, farmworkers, and want to reduce pesticides in their diet, organic agriculture continues to be the best choice because purchasing can support a whole system of agriculture that is more protective of workers, the environment and biodiversity, and consumers of food. Because of this, Beyond Pesticides supports highlighting consumer exposure to pesticide residues in food, but not to exclusion of toxic pesticide use patterns that result in worker exposure and environmental contamination associated with chemical-intensive agriculture. Some crops have highly toxic inputs in agricultural production, but low residues on the finished food commodity. To help explain the urgent need for a major shift to organic food consumption, Beyond Pesticides' database Eating with a Conscience evaluates the impacts on the environment and farmworkers of the toxic chemicals allowed for use on major food crops, grown domestically and internationally. The new report released today by the nonprofit organization Consumer Reports identifies a list of fruits and vegetables that exposes consumers to the highest hazardous pesticide residues. So, when a new residue report like this comes out, we urge a critical analysis of its findings.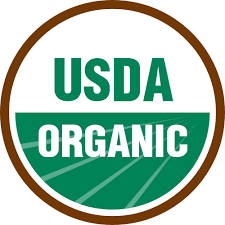 The new residue report, entitled  "From Crop to Table," analyzes pesticide residue data from the U.S. Department of Agriculture (USDA) and toxicity data from the U.S. Environmental Protection Agency (EPA). The report places fruits and vegetables into five risks categories, from very low to very high. Some crops, such as grapes and pears, have improved over the years, moving from the high-risk or very high-risk category to the low-risk category. Other crops, such as green beans, have been in the higher-risk category for the past 20 years. Consumer Reports also draws attention to the lack of monitoring of widespread herbicides like glyphosate.
There is more to consider than just the amount of pesticides in your food. "Tolerance levels are calculated for individual pesticides, but finding more than one type on fruits and vegetables is the rule—not the exception," says Urvashi Rangan, Ph.D., a toxicologist and executive director of the Consumer Reports Food Safety and Sustainability Center. Almost a third of the USDA-tested produce had two or more pesticides. "The effects of these mixtures is untested and unknown," Dr. Rangan says.
"We're exposed to a cocktail of chemicals from our food on a daily basis," says Michael Crupain, M.D., M.P.H., director of Consumer Reports' Food Safety and Sustainability Center. "It's not realistic to expect we wouldn't have any pesticides in our bodies in this day and age, but that would be the ideal," says Dr. Crupain. "We just don't know enough about the health effects."
Chemical mixtures are not the only concern. EPA's flawed risk assessment process also fails to look at synergistic effects, certain health endpoints (such as endocrine disruption), disproportionate effects to vulnerable population groups, and regular noncompliance with product label directions. These deficiencies contribute to its severe limitations in defining real world poisoning, as captured by epidemiologic studies in Beyond Pesticides' Pesticide-Induced Diseases Database.
The report recommends that consumers buy the organic versions of certain fruits and vegetables in place of their conventional counterparts that got placed in the high- or very high-risk categories. These include peaches, tangerines, nectarines, strawberries, sweet bell peppers, sweet potatoes, carrots, and more.
The report also compares various environmental sustainability labels, such as USDA Organic, Rainforest Alliance, and the Whole Foods Responsibly Grown. Once again, USDA Organic comes out on top when it comes to prohibiting toxic pesticides.
Our food choices have a direct effect on the health of our environment and those who grow and harvest what we eat.  That's why food labeled organic is the right choice. In addition to serious health questions linked to actual residues of toxic pesticides on the food we eat, our food buying decisions support or reject hazardous agricultural practices, protection of farmworkers and farm families, and stewardship of the earth. While lists put out by Consumer Reports and the Environmental Working Group's Clean 15/Dirty Dozen are helpful in alerting consumers to hazardous residues on food, food residues are only part of the story. It turns out that those very same "clean" food commodities may be grown with hazardous pesticides that get into waterways and groundwater, contaminate nearby communities, poison farmworkers, and kill wildlife, while not all showing up at detectable levels on our food.
Action Alert! Help protect the integrity of organic and defend human health and the environment in the process. The National Organic Standards Board (NOSB) is seeking YOUR input to determine what should be allowed on organic food. It's up to you to maintain the integrity of the organic food label. Stay tuned for our draft comments over the next few weeks. In the meantime, check out Beyond Pesticides' Keeping Organic Strong page to learn more about the issues. We ask that you submit comments on as many issues and materials as you can by the April 7, 2015 deadline. For help crafting your comments, view Beyond Pesticides' commenting guide.
Source: Consumer Reports, ABC Action News
All unattributed positions and opinions in this piece are those of Beyond Pesticides.