26
Sep
(Beyond Pesticides, September 26, 2014) At the annual shareholder meeting last Tuesday, General Mills rejected a request to expand its ban of genetically engineered (GE) ingredients in its popular Cheerios cereal to all of the company's products. The topic of genetically engineered foods dominated discussion at the meeting, according to GMO Inside (Green America, the organization behind GMO Inside, holds a handful of shares in General Mills), and the company has remained steadfast in its assertion that GE food is safe. However, on the flip side, the company has acknowledged its consumer demand for natural and organic products by its recent purchase of the organic food company Annie's Natural. Organic production standards by law forbids the use GE crops. The $820-million deal for Annie's adds more than $200 million in annual sales for General Mills' organic foods division, which already takes in $330 million per year. Annie's will be absorbed into General Mills' Small Planet Foods division, which includes other well-known natural and organic brands, including Cascadian Farm, Muir Glen and Larabar.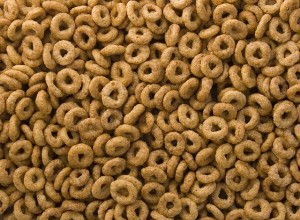 The request to ban GE ingredients company-wide was brought to the table by As You Sow, and supported by the great-granddaughter of General Mills'Äô co-founder, Harriett Crosby. "As a proud stockholder, I am concerned about our reputation as a company that uses genetically modified organisms. I think we can do better and improve our brand and the value of General Mills by eliminating GMOs from our products," Ms. Crosby told the annual meeting crowd, according to Pioneer Press.
In an effort to appeal to consumers, the company announced last January that it would remove all GE ingredients from its most iconic line of cereals, Cheerios. The 'Äėnew'Äô Cheerios will contain the label 'ÄúNot Made with Genetically Modified Ingredients.'Ä̬†It'Äôs important to note that the main ingredient in Cheerios is oats, and oats are not currently genetically engineered. What did change was the small amount of corn starch and sugar which are now sourced from non-GE corn and non-GE cane sugar.
Ms. Crosby also pointed out that General Mills, a global company, is already required to produce GMO-free varieties of its products in Europe and parts of Asia. So, she asked, "Why not here?"
Organic Acquisition
Though Annie's Chief Executive Officer John Foraker said in a statement on the company's Facebook page September 8 that the General Mills purchase will help expand the distribution of the company's products while preserving its mission, the acquisition is not without backlash. One cause for concern amongst organic consumers is that General Mills has been an ardent opponent of labeling GE foods, investing at least $2 million against labeling efforts in California and Washington states. In a statement on the company's website, it specifically states that it opposes state-based labeling, and though it supports nationally standardized labeling of non-GMO products in the U.S., it does not believe products should be labeled to say that it includes GE ingredients.
However, Annie'Äôs maintains that it will not change its stance on GE foods, and is committed to transparency. According to a statement by Mr. Foraker on the company'Äôs Facebook page, 'ÄúAnnie'Äôs has never been a company that compromises on its values. With General Mills'Äô support, we will stay true to our mission and committed to doing well by doing good. We remain dedicated to real food; simple, organic, non-GMO and natural ingredients; a clean planet and sustainable business practices. These values are part of our DNA and they will remain so.'ÄĚ
While it'Äôs great for the company to recognize growing consumer demand and invest in organic, as GMO Inside succinctly raises the point that, given General Mills admitted that it is their organic lines that are growing most rapidly, this raises the question of why they don'Äôt increase the use of organics across all of their brands. Futhermore, in its defense of GE crops, General Mills does not acknowledge the threat that these products cause to organic farmers. With GE crops spreading like wildfire across the U.S., organic farmers are increasingly growing concerned about contamination in their fields. There have been several recent high profile contamination cases. In May of 2013, USDA disclosed that unapproved GE wheat was found growing in an Oregon wheat field. After this discovery Japan cancelled its order to buy U.S. western white wheat. Monsanto has not conducted field trials in Oregon since 2001 when it reportedly withdrew from the state. In September of 2013, USDA refused to take action or investigate after it was confirmed that GE alfalfa contaminated non-GE alfalfa in Washington State. USDA claimed the contamination is a 'Äúcommercial issue'ÄĚ and should be addressed by the marketplace and not the government.
For more information on the environmental hazards associated with GE technology, visit Beyond Pesticides' Genetic Engineering webpage. The best way to avoid genetically engineered foods in the marketplace is to purchase foods that labeled Organic. Under organic certification standards, genetically modified organisms and their byproducts are prohibited. For many other reasons, organic products are the right choice for consumers.
Sources: GMO Inside , Pioneer Press, The Consumerist
All unattributed positions and opinions in this piece are those of Beyond Pesticides.